Post Silicon Validation Analog Undergrad Intern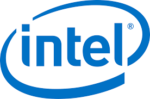 Intel
Job Description
Responsibilities may be quite diverse of a nonexempt technical nature. U.S. experience and education requirements will vary significantly depending on the unique needs of the job. Job assignments are usually for the summer or for short periods during breaks from school.
Come and join us! Intel is seeking highly qualified candidates to join our Internet of Things Group (IOTG) as Electrical Validation Engineering Intern!
The IoTG Electrical and Power Validation team is a growing family of engineers adapting to the changing needs of our expanding IoTG customer base. The products we validate span devices, gateways, edge computing and wearable solutions containing CPUs, chipsets, SoCs, and MCPs across Xeon, Core, Atom, and AI devices.  Our business segments include transportation, industrial, retail, and many broad embedded markets.  We partner closely with Intel's Platform Engineering Group (PEG), Client Computing (CCG), Artificial Intelligence (AIPG) and Test & Manufacturing (TMG) groups to deliver the best possible products to our customers.  This includes collaborating with component and platform design, firmware and software development, signal integrity, manufacturing and system integration test engineers, product regulatory and certification engineers, as well as program, quality & reliability, and management leadership.  We also enable our customers through innovation, tool and data sharing and providing world-class support to solve their most difficult problems and ensure their products are the best they can be. The opportunities are endless in IoTG.
Qualifications
You must possess the below minimum qualifications to be initially considered for this position. Preferred qualifications are in addition to the minimum requirements and are considered a plus factor in identifying top candidates. Experience listed below would be obtained through a combination of your schoolwork/classes/research and/or relevant previous job and/or internship experiences.
Minimum Qualifications:
Candidate must be pursuing Bachelor's degree in Electrical Engineering, Computer Science or any related field.
3+ months of experience in the following areas:
Writing and basic software.
Preferred Qualifications:
Debugging software.
Software architecture principles and development practices.
Python object-oriented code to automate test procedure.
PCB layout best practices.
Experience with high-speed serial interface analog building blocks, protocol, specifications, and test methods.
Apply for job
To view the job application please visit jobs.intel.com.
Share this post via:
---