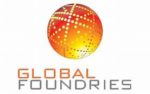 Website GlobalFoundries
About GlobalFoundries:
GlobalFoundries is a leading full-service semiconductor foundry providing a unique combination of design, development, and fabrication services to some of the world's most inspired technology companies. With a global manufacturing footprint spanning three continents, GlobalFoundries makes possible the technologies and systems that transform industries and give customers the power to shape their markets. For more information, visit www.gf.com.
Summary of Role:
The Global Memory Solutions team is looking for an experience engineer in the field of non-volatile memory to support the development, characterization, qualification, and productization of leading edge RRAM bitcells.  This position is based in Malta, NY.
Essential Responsibilities Include:
Development of advanced node RRAM bitcells (28nm and below).  Work closely with memory, process, integration, reliability, and test teams.
Data analysis of the impact of process splits and bitcell layout on RRAM bit cell electrical parameters and parametric yield. Based on the results guide the team to the most suitable design and process options. This work is based on the characterization of scribe line test structures as well as complex macros.
Investigation of novel access devices (e.g. BJT's, selectors).
Definition of test structures as well as the definition of required bench tests and in-line tests, including the respective test request.
Partner with IP team to define the boundary conditions for complex memory macros and test programs for their characterization.
Partner with compact modeling team to create suitable electrical models.
Support the qualification and productization, including working with customers.
This job requires close cooperation with local and global teams. In addition, regular interaction with customers and suppliers will be part of the job. Travel expected.
Other Responsibilities:
Perform all activities in a safe and responsible manner and support all Environmental, Health, Safety & Security requirements and programs
Required Qualifications:
Minimum 10 Years of relevant experience in development, characterization, or qualificaion of non-volatile memory.
Minimum Master's degree in microelectronics, electrical engineering, physics, math, or other physical/electrical STEM fields.
In depth understanding of semiconductor technology and devices, ideadly in highly scaled technology nodes.
In depth experience in characterization of non-volativel memory bit cells or memory arrays.
Very good analytical and presentation skills.
Up to 15% travel per quarter
Fluency in English Language – written & verbal
Proven leader with the ability to lead working teams
Preferred Qualifications:
Electrical test experience
Statistics experience
Customer interface experience
Project management experience
Share this post via:
---