Planning Analyst | Silicon Product Data Planner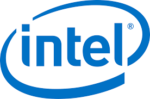 Intel
Job Description
Intel's umbrella, from the earliest phases of product Bill of Material (BOM) design and technology enablement all the way through the delivery of product to customers. PDPs play an integral role in the Intel supply chain to enable products to flow through Intel systems. PDPs work with various stakeholders, including Product Development Teams (PDTs), New Product Planners (NPPs) and Revenue Planners to create and manage product BOMs, as well as involvement in various projects. We are in the midst of an exciting transformation moving to new systems to incorporate the complexities modular chip architectures are bringing. Join us and help us create the next generation of products that will shape the future for decades to come.
Responsibilities may include:
Working with Planners and Product teams to develop the Silicon BOMs that support the planning and execution of all of Intel's silicon from the Fab to the finished good.
Working with integrators and business analysts to help define and model the supply chain using Intel's SPEED and PLM systems.
Conduct scenario what- if planning for engineering products processes and inventory strategies when necessary.
Influencing, recommending issue resolution strategies in supply chain areas using data-driven decision making across appropriate Key Stakeholders and Management levels.
Drives continuous process-project improvements.
A successful candidate will demonstrate:
Written and verbal communication skills.
Attention to Detail, Planning, Prioritizing, and Goal setting.
Independent/self-starter, Critical Thinking and Problem Solving skills.
Negotiating and Influencing skills.
Supply Chain Business Acumen.
Qualifications
You must possess the minimum qualifications to be initially considered for this position. Preferred qualifications are in addition to the minimum requirements and are considered a plus factor in identifying top candidates. This Position is not eligible for Intel immigration sponsorship.
Minimum Qualifications:
Bachelor's Degree or higher in Supply Chain, Business Administration, or a related field of study
3+ years of experience in one or more of the following:
Planning Analyst, or Supply Chain, or Operations, or Business Administration, and/or Information Management experience
Preferred qualifications:
Master's Degree in Supply Chain, Business Administration, or a related field of study with 5+ years of experience in Supply Chain, Business Administration, Information Management, or related field.
1+ years of experience with:
Knowledge of and application of PLC Project and Product Life Cycle principles experience.
Knowledge of CPLG planning systems.
Knowledge of MRPM SPEED and SAP.
Apply for job
To view the job application please visit jobs.intel.com.
Share this post via:
---