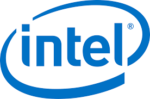 Intel
Job Description
Join Intel-and build a better tomorrow. Intel is in the midst of an exciting transformation, with a vision to create and extend computing technology to connect and enrich the lives of every person on Earth. So join us-and help us create the next generation of technologies that will shape the future for decades to come.
Your work will directly enable design teams to get to market faster with leadership products on cutting edge technologies. As part of the team, you will join a highly motivated team of top-notch engineers solving challenging technical problems. Block & Core PPA team is looking for talented and inspired individuals to bring innovations to Intel technology offering.
A successful candidate will demonstrate:
Solid physical design background.
Problem-solvingcapability.
Responsibilities may include:
Work on block implementation for technology PPA assessment.
Performs all aspects of SoC design flow from physical synthesis floorplan, place and route, timing and power optimization.
EM/IR analysis and physical verification.
Analyze, identify and drive key enablement capabilities for leading edge technology assessment to achieve best-in-class PPA results.
Extensive knowledge in SoC design, issue solving and direction guidance.
Qualifications
You must possess the below minimum qualifications to be initially considered for this position. Preferred qualifications are in addition to the minimum requirements and are considered a plus factor in identifying top candidates.
Minimum Qualifications:
Bachelor's degree in Electrical or Computer Engineering or related.
10+ years of experience in ASIC or ARM CPU/GPU physical design and solid analytical and problem solving skills.
3+ years of experience in running leading edge Synopsys or Cadence physical design and signoff tools.
Preferred Qualifications:
4 + years of Experience with Leading Foundry Technology is preferred.
Apply for job
To view the job application please visit jobs.intel.com.
Share this post via:
---