Performance Analysis Engineer
Full Time
Applications have closed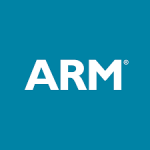 Website ARM
The Role
The GPU engineering organisation in Arm produces GPU hardware and software for mobile and embedded devices. Our Mali™ Graphics Processor is the most shipped GPU globally – At GPU engineering you will work alongside the best engineers in the world making world-leading media products.
We are looking for an engineer with a strong interest in graphics technology for the PPA (Power, Performance, Area) team in Trondheim. The team acts as a sophisticated internal user of our products with the mission to measure the performance and energy efficiency in various use cases and analyse the performance to improve the products to reach maximum performance potential.
Would you like to work in a multi-site, multi-team and multi-cultural environment? Are you creative and passionate about new technologies? If so, we would love to hear from you!
Responsibilities
Improving methodologies and tools for handling GPU content and performance data and improving PPA measurement and analysis methodologies
Writing scripts for PPA data measurements and visualisation while measuring performance of GPU workloads for various content
Analysing GPU performance and power consumption data and communicating performance analysis results within the organisation
Skills/Experience Required
Experience in 3D graphics technology and standards such as Vulkan or OpenGL ES and programming skills in Python, C and C++
Knowledge of standard Linux tools, shell and version control systems such as git
Willingness and ability to chip in to process improvement initiatives, be practical, organized and analytical approach to work and an ability to understand complex, abstract problems
Arm is committed to global talent acquisition. With offices around the world, Arm is a diverse organization of dedicated, creative, and highly hardworking engineers. By enabling a dynamic, inclusive, meritocratic, and open workplace, where all our people can grow and succeed, we encourage our people to share their outstanding contributions to Arm's success in the global marketplace.
We are an Equal Opportunity Employer, value diversity at our company, and do not discriminate against any employee or applicant for employment on the basis of race, colour, gender, age, national origin, religion, sexual orientation, gender identity, status as a veteran, and basis of disability or any other federal, state or local protected class.
Share this post via:
---