Partner Services Solution Architect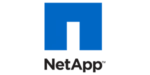 Website NetApp
About NetApp
We're forward-thinking technology people with heart. We make our own rules, drive our own opportunities, and try to approach every challenge with fresh eyes. Of course, we can't do it alone. We know when to ask for help, collaborate with others, and partner with smart people. We embrace diversity and openness because it's in our DNA. We push limits and reward great ideas. What is your great idea?
"At NetApp, we fully embrace and advance a diverse, inclusive global workforce with a culture of belonging that leverages the backgrounds and perspectives of all employees, customers, partners, and communities to foster a higher performing organization." -George Kurian, CEO
NetApp has a challenging and exciting opportunity for an individual contributor within NetApp's Services organization. This role will facilitate, lead and drive the incubation and business transformation to land and expand cloud-based solutions in new markets with new and innovative offerings by co-creating services around partner practices. In intercepting partner practice opportunities, you will design and incubate technical solutions to meet customer business requirements. The successful candidate will be a thought leader in any of the following focus areas: hybrid cloud design, machine learning, artificial intelligence, big data, ITSM(ITILv3) integration, automation.
Core responsibilities and tasks include:
Gain deep insight into the selected partner's practice objectives and collaboratively lead the partner's executive team and the NetApp account team to create IT service strategies and solution designs including initial implementation, and operations capabilities to achieve those objectives.
Engage with customer executives to provide pre-sales consulting as a trusted business and IT advisor.
With an entrepreneurial spirit, dynamically develop innovative solution concepts in pursuit of individual opportunities, spot trends across multiple customers to propagate net new wins and customer expansions of emerging solutions
Lead development of methods, principles, and IP creation that gives NetApp competitive advantage in cloud transformation
Identify and collaborate with partners to define and develop solutions and services to augment in-house capabilities
Collaborate with field technical teams, service engineering, service portfolio, product teams, and other supporting organizations in NetApp to achieve customer and NetApp business objectives
Using our cloud native portfolio of storage, data management, and hyper converged infrastructure products and through our close collaborations with AWS, Azure and GCP, guide our clients as they migrate their infrastructure to on premises, hybrid or public cloud solutions.
Provide technical input and guidance to Product Management and Marketing on new feature requirements
Handle unstructured scenarios and the issues addressed are less defined requiring new perspectives and creative approaches.
Apply attained experiences and knowledge in solving problems that are complex in scope and scale requiring in-depth yet agile evaluation
This is a US based remote opportunity that can be located anywhere in the Eastern or Central time zones. Travel is expected to be 10-25%.
This is a customer-centric, technical role within our Support and Services organization. This is not a Sales role.
15+ years of proven ‪technical design and architectural skills preferably in a product or service introduction and/or process design context in enterprise information technology industry. ‬‬‬‬‬‬‬‬
Must be comfortable working at CEO/Director Level (internal and external) with excellent, effective customer focused communication skills, comfortable as a leader or a player
Proven record of consistently demonstrating diplomacy, problem solving, and decisiveness in a matrixed and consensus-driven environment with a passion to solve hard and ambiguous problems.
Proficient in key technical functions, customer transformation conversations, and consultative selling
Demonstrate business problem solving skills in advance of proposing solutions.
Financial acumen – understand finance, P&L process, standards, and ROI tools.
Excellent project team management skills who can manage people and tasks
Effective collaboration skills to share best practices and successful account strategies across globally distributed team
Strong ability to influence and lead change and progress directly related to program
Deep understanding of IT Service management (ITSM), preferably with delivery experience, including automation and orchestration
Ability to develop and document architectural hybrid-cloud solutions and engineering specifications for storage, compute, and networking – preferred vendor product knowledge NetApp, EMC, Cisco, VMWare, HP, ITSM platforms (ServiceNow, BMC, etc.), e-bonding/integration
Able to function in ambiguous low-structure environments independently, creating the programs, roles, processes, and plans as needed to achieve required outcomes
Excellent analytical and problem-solving abilities who can develop complex spreadsheets and scripts for short-term analysis and problem-solving
Ability to guide teams and customers through transitions to NetApp technology and new datacenter models, with emphasis on building a strategy and high-level plan; familiarity with tools, processes, assessing/qualifying, migrations, operational planning, etc.
Deep knowledge of NetApp and competitor storage portfolio including value proposition, product positioning, roadmap, and technical applicability – specific expertise with Data fabric, Data management
Strong understanding of Cloud and data center technologies, competitive offerings in the marketplace and landscape of cloud solution providers.
Must have minimum of at least two Cloud provider Architect level Certifications (ex. AWS, Azure, and GCP)‬‬‬‬
Possession of any one of the following Technical Certifications for each listed technology:
o    NetApp (NCDA, NCIE)
o    VMware (VCP, VCAP. VCDX)
o    Cisco (CCNA, CCNP, CCIE)
o    ITIL v3 Certification Intermediate or higher and/or equivalent applied practitioner experience
Experience leading in at least two technical towers (Storage, Servers, Networks, Applications, Middleware, etc.)
Experience with SAN, NAS, or DAS storage infrastructures required and specific experience with NetApp products is a plus
Experience with virtualized server environments such as VMWare, Citrix and/or Microsoft is also a plus.
Travel 10-25%
15-20+ years IT industry experience
Bachelor of Science Degree in Engineering, Computer Science, or equivalent commensurate combination of education/certifications/years of experience is required. A Graduate Degree is desired.
Share this post via:
---