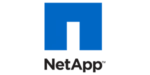 Website NetApp
About NetApp
We're forward-thinking technology people with heart. We make our own rules, drive our own opportunities, and try to approach every challenge with fresh eyes. Of course, we can't do it alone. We know when to ask for help, collaborate with others, and partner with smart people. We embrace diversity and openness because it's in our DNA. We push limits and reward great ideas. What is your great idea?
"At NetApp, we fully embrace and advance a diverse, inclusive global workforce with a culture of belonging that leverages the backgrounds and perspectives of all employees, customers, partners, and communities to foster a higher performing organization." -George Kurian, CEO
We are on the lookout for a collaborative, open minded, future driven partner account manager. As a partner oriented and driven organization, our success lies in our partners, and we know that. That's the reason why we need to invest in them and that's what we are doing.
This team consists of Partner Account Managers, Technical Partner Leads and a Cloud Partner Pursuit Manager. Our partner team's purpose is to make an impact at and together with our partners, to provide data driven solutions to our customers to make the Netherlands a little bit more beautiful country to live in.
In your role you will be working within all levels of large partner organizations. Sales, marketing, solution architects, cloud, purchase, bit and leadership teams are your audience. You will develop joint GTM strategies, create and execute Joint Business Plans to help our partners to reach their business goals.
You will work with partners on their (Hybrid) Cloud Strategy and digital transformation. But don't worry, you are not on your own. You can leverage internal functions to establish credibility for relevant solution areas. You are owning the partner engagement and growth. You understand and drive the collaboration with the commercial sales team and enterprise customer executives to develop, support and drive new opportunities.
Our ideal candidate brings preferably a minimum of 5 years of partner engagement experience and has cloud services development/selling skills, as well as a proven track record in sales.
You have the tactical skills to build a network outside to support the business needs and to connect people, and you have a good understanding of the industry ecosystem (Microsoft, AWS, Google, strategic alliances, competition).
You have an inherent desire to work with your partners, drive initiatives not only for business continuity but with a focus on business development.
Demonstrable experience influencing Partner preference towards NetApp and increases penetration and Share Of Wallet.
Good listening skills and can help align the NetApp Cloud and Infrastructure solutions in partner strategy and business goals.
IC – Typically requires a minimum of 5 years of related experience.Mgr & Exec – Typically requires a minimum of 3 years of related experience.
Share this post via:
---