OS Validation Software Tools Development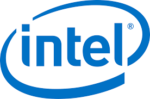 Intel
Job Description
We are looking for experienced software engineers and technical leads to join Intel Synthetic OS tools development driving Intel's upcoming processor product lines! You will be part of the Intel Validation Engineering (iVE) group, a cross-site team developing SW tools for use in validation of SoC and IP subsystem across all of Intel's product lines.
You will gain a deep understanding of Intel architecture and micro-architecture as well as how they are designed and validated. You will work with Core/UnCore designers, architects, pre- and post-silicon validation teams, and your teammates to define and implement new software features to cover new Intel hardware features, improve existing functionality for better stimuli and bug finding, debuggability, and throughput. You will not only develop tools but also work with the internal users to analyze and maximize the coverage they provide for core micro-architectural features. You will need to understand the tools and their ecosystem holistically to deliver high quality solutions to Intel validation engineers around the world.
Qualifications
You must possess the below minimum qualifications to be initially considered for this position Preferred qualifications are in addition to the minimum requirements and are considered a plus factor in identifying top candidates
Minimum Qualifications
The candidate must have a Bachelor's Degree in Computer Science Computer Engineering with 4+ years of experience OR a Masters Degree with 3+ years of experience in:
Product quality software development in C/C++ on Linux
Algorithms data structures and design patterns
Software design/architecture skills
Driver development
Scripting languages-Python BASH
Preferred Qualifications
Modern processors and system architecture including assembly level programming
Leading large scale object-oriented application development
Intel silicon and platform validation concepts and methodologies
Hardware and Software validation debugging experience
Kernel development
Apply for job
To view the job application please visit jobs.intel.com.
Share this post via:
---