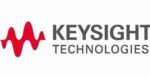 Overview
The Optical Test Engineer will own the design and realization of calibration, measurement, and test of optical interferometers. This ownership will be demonstrated through expert level contribution to system-level designs of high-precision test and calibration equipment measuring the performance of high-precision optical interferometers at the picometer scale. Demonstrated breadth of metrology and measurement system analysis as well as the ability to predict, and design for, the interaction among all system components is needed for success in this role. This position will require a high-level understanding of optical test systems, system design, and measurement analysis. This engineer must be able to work effectively in an agile team – engaging external technical resources (example: EE, software, manufacturing) as needed using clear communication and strong interpersonal skills. Success in this role requires attention to detail, ability to work independently with excellent judgement, and a demonstrated track record of data-driven decisions.
Responsibilities
Own the design requirements gathering process and staging the requirements as a series of meaningful chunks of design improvement milestones.
Create methods for consistent engagement with customers inside and outside the organization to periodically review and revise the requirements based on new information
Understand optical layouts, sensitivity analyses, and conversations with product design engineers who provide the detailed performance metrics to be tested or calibrated.
Fluently understand optical physics, lenses, coatings, optical fiber transmission, coupling efficiency
Demonstrated ability to design and build accurate and repeatable test and calibration systems
Communicate with other engineering disciplines with enough understanding to negotiate appropriate design compromises
Ensure fulfillment of current customer demands
Ensure progress towards product design goals
Qualifications
B.S. degree in Optical Physics or Optics related Engineering discipline, M.S. preferred.
Minimum of 5 years' experience in design of complex test systems for optical products
Demonstrated ability to efficiently collect and analyze data, turn it into a compelling narrative to explain what the data is telling us, and derive conclusions which provides a path to improving system performance, and drive customer outcomes.
Strong quantitative process development skills including risk analysis, tolerance analysis, DoE, GR&R
Excellent organizational skills; Able to manage multiple fast-paced projects simultaneously.
Ability to communicate effectively and professionally across a range of technical disciplines with a broad slate of stakeholders, including management, peers, customers, and suppliers.
Share this post via:
---