Operations Leadership Development Program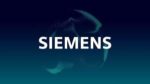 We are looking for a candidate to join our Operations Leadership Development Program at Innomotics – A Siemens Business.
Your change engine.
Motors and drives are our business, redefining reliable motion from check-time per day to uptime per lifecycle, from simply on/off to everything smart in between. Our most powerful engine: more than 15,000 dedicated experts, doers, colleagues. For them, engineering the future means keeping businesses in motion – in e-motion. We are the "we" in power – and we can empower you.
15,000 and counting.
Are you looking for the stability of an established global player with the lean, innovative spirit of a mid-size hidden champion? That's us! Are you looking to shape entire industries with a future-proof portfolio of more sustainable, energy efficient solutions? Deal, let's go!
Position Overview:
Come join the Operations Leadership Development Program! $5K Relocation Offered
What is the Operations Leadership Development Program?
This Operations Leadership Development Program (OLDP) places you in the center of our Siemens Large Drives – Motor Factory in Norwood, OH. You will be exposed to SCM and learn the application of LEAN & Six Sigma tools and apply these skills to improve the business strategy for manufacturing, distribution, supply chain, order management and procurement – and so become part of the Norwood Motor Family
The OLDP track provides you with the skills needed to become a Supervisor in Production, Process Improvement Engineer, Manufacturing/Quality Engineer, Order/Project Manager, Tactical Buyer, Production/Resource Planner, or a Strategic Procurement Expert
The program is a 2-year program consisting of three 8-month rotations. Each rotation will be in a different role to quickly give a wider knowledge base about the business, processes, people, and products of Siemens Large Drives LLC.
OLDP program participants are full-time employees with full benefits. This program is designed to help you create a successful career path within Siemens Large Drives LLC.
Responsibilities:
We are looking for people who are resourceful — true problem solvers who challenge themselves and others to find the most effective and efficient solutions to complex challenges. We provide a platform for those who want to have an impact on the future and contribute to the successes of the company, our customers, and the world.
Requirements:
To apply for the Operations Leadership Development Program, candidates must meet the following requirements:
Majors: Industrial Engineering, Industrial Distribution, Manufacturing, Operations/Materials Management, or Supply Chain Management
Graduation Date: Must graduate by the program start date of August 2023, but no more than one year prior
Minimum GPA: 3.0
Relocation and Travel: Must be willing to relocate and travel
Work Authorization: Applicants must be legally authorized for employment in the United States without need for current or future employer-sponsored work authorization.
Start date: January 2024
The pay range for this position is $48,000 – $82,200. The actual wage offered may be lower or higher depending on budget and candidate experience, knowledge, skills, qualifications, and premium geographic location.
What we offer you
At Innomotics, we are committed to an ownership culture, in which every employee takes personal responsibility for our company's success. We apply lean principles and seek to continually improve our processes and customers' experience.
Why you'll love working at #TeamInnomotics
Competitive compensation (salary and bonus) based on qualifications
Medical, dental, prescription and vision coverage, first day of employment
Matching 401(k) (immediate employer match)
Competitive paid time off plan, paid holidays, and floating holidays
Career development opportunities
Education and tuition reimbursement programs available
Flexibility to work remote a few days a week
Paid parental leave
Share this post via:
---