Office Manager/Bookkeeper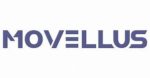 Website Movellus
Movellus is seeking a motivated and highly qualified Office Manager who thrives in a fast-paced environment. This multifaceted position is based in Sunnyvale, CA, an affiliate office of our Ann Arbor, MI headquarters.  You will work closely with the Office Manager at our HQ in Ann Arbor, MI, as well as the CFO and other executives in the California office to oversee a variety of matters as outlined below. We offer competitive wages, a 401k plan, paid holidays, and a generous PTO plan.
Position Type: Part-time (20 hours/week) with growth potential after the training period is exhausted
Work Days: Tuesday – Friday (flexible once established in the position)
Work Location: Sunnyvale CA, with an option for a hybrid work schedule (2 days a week remote)
Essential Duties and Responsibilities:
Administrative Management: oversee day-to-day operation and organization of our Sunnyvale, CA facility to ensure that the office is running smoothly at all times and is fully operational.
Facilities: Oversee all facility maintenance and repairs services, liaison with the landlord, and maintain the overall professional appearance of the office.
Financial: Support accounting team with customer invoicing, bill payment and expenses management, equipment lease administration, reporting, etc.
Human Resources: Assist with onboarding new hires for both the US and Canada divisions.
Travel Arrangements: planning travel accommodations, booking flights, hotels, and coordinating activities.
Team Events: Assist with planning team events as needed.
Knowledge, Skills and Experience:
5 – 10+ years experience in a similar role.
5+ years experience in accounting/bookkeeping with QuickBooks or similar accounting software
Excellent communication skills
Excellent PC and G Suite experience
Excellent organizational and analytical skills, manage multiple tasks and priorities efficiently
Quick learner, adaptable, great attitude, and proactive
AA degree or higher degree and/or 5+ years of experience
Apply at: careers@movellus.com
Share this post via:
---