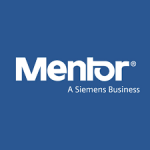 Website Mentor Graphics
Multiple Locations: Maryland Heights, United States of America; Milford, United States of America; Livonia, United States of America; Chicago, United States of America
Position Overview
As a Learning Architect, you will be expected to teach/deliver courses on NX CAM and CAD and/or other Digital Industries software applications from Siemens, with a primary focus on the NX CAM. Employee will report to a Resource Manager within the Learning and Adoption Services organization, which falls under the Americas Sales and Services organization.
Responsibilities
Position will teach classes at various Siemens training centers in the US or Canada (and abroad if needed), at customer facilities, or virtually over the web/cloud. Willingness to travel is a must and strong verbal and written communication skills are required. Assistance with continually improving and developing new instructor-led or self-paced courseware is also part of this job.
Position is expected to perform the following tasks:
Willingness and ability to travel to deliver training and/or mentoring type activities using NX CAD/CAM, and other Siemens Digital Industries software applications.
Book travel for external and internal events, manage business expenses, and complete expense reports and submit them in accordance with company and
organizational policies.
Deliver training of Siemens Digital Industries applications in a manner defined by the organization and protect intellectual property whenever required.
Complete courseware development and video development tasks as part of yearly performance management planning documentation
Work effectively in a team environment, both internally and externally, by displaying professionalism and courteousness at all times.
Complete the require training for self-development and in keeping current with Siemens Digital Industries software applications that are defined as part of
this position.
Required Knowledge/Skills, Education, and Experience
Associates degree or higher in CNC Programming is required.
5+ years of industry experience with CAM Programming using Siemens Digital
Industries NX software is required
Required amount of travel with the position is 50%
The position location must be in or near St. Louis, MO; Milford, OH; Livonia, MI; or Downers Grove, IL.
Successful candidate must be articulate and comfortable speaking in front of groups.
Qualified Applicants must be legally authorized for employment in the United States. Qualified Applicants will not require employer sponsored work authorization now or in the future for employment in the United States.
Preferred Knowledge/Skills, Education, and Experience
Experience with NX CMM and/or Additive Manufacturing a plus.
5+ years of experience in design using NX CAD or similar CAx product is preferred
Prior teaching/mentoring experience strongly desired
Organization: Digital Industries
Company: Siemens Industry Software Inc.
Experience Level: Experienced Professional
Job Type: Full-time