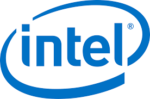 Intel
Job Description
You will be part of Business Management Group (BMG), Network Business Operations (NBO) group that is a highly – matrixed marketing organization responsible for setting and executing product platform strategies.
In this position, you will be responsible for analyzing Server and SOC segments relevant to Intel's product lines to improve Intel's monthly demand forecast, manufacturing build plan, financial plan, and/or roadmap and pricing strategies.
Your responsibilities may include, but not be limited to:
Publication of monthly revenue forecast that is distributed across the organization to a wide variety of key stakeholders.
Coordination and analysis of revenue forecast inputs from internal partner organizations; drive improvement of incoming revenue signals.
Drive and coordinate account revenue targets for quarterly and annual processes as well as in quarter revenue account trending vs target with variance explanation.
Analysis of technology market indicators such as macroeconomic indicators, third party research reports, sales out and inventory data, component orders, form factor price point trends, component average selling prices, and vendor market segment share.
Analysis of third party manufacturing and consumption data.
Working across the platform and component teams to conduct or coordinate component-relationship or function-relationship analysis.
Analysis or creation of revenue forecast scenarios to support potential marketing initiatives and other drivers of supply and revenue variability.
Interfacing with the BMG teams and partner organizations (manufacturing, sales and marketing and product groups.)
Presenting to management summarizing key findings, conclusions, and recommendations.
As a successful candidate, you must possess:
Analytical and data management skills.
Teamwork and communication skills.
Willingness to solicit and listen to critical feedback in order to improve forecasting, while simultaneously demonstrating confidence in numbers and analysis.
Qualifications
You must possess the below minimum qualifications to be initially considered for this position. Preferred qualifications are in addition to the minimum requirements and are considered a plus factor in identifying top candidates. This Position is not eligible for Intel immigration sponsorship
Minimum Qualifications:
Bachelor's Degree in Arts or Science.
4+ years of relevant business Data Analyst experience
Preferred Qualifications:
Master's Degree
4+ years of working experience with:

Product performance data exploration, manipulation, processing, statistical analysis, pattern recognition, visualization, regression models and storage using Microsoft Excel, MATLAB, Python, R, Minitab, and SQL.

Working or leading a team of data scientists/engineers to design, develop and maintain various business intelligence.

Building predictive models and machine-learning algorithms
Apply for job
To view the job application please visit jobs.intel.com.
Share this post via:
---