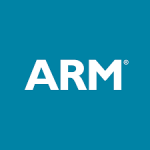 Website ARM
Job ID #: 17844
Job Category: Applications Engineering
Employment Type: Experienced Professionals
Division: Infrastructure
Department: Infrastructure Engineering
Primary Country: USA
Primary Location: Austin (TX)
Additional Country: USA
Additional Location: San Jose (CA)
Job Description
Arm makes a significant investment in our partners success. This investment even extends to building Solutions to showcase our partners SOCs and accelerate their deployment in the Cloud and Telco markets. Arm's market share in these markets is expanding rapidly and shows potential for extensive growth. These Solutions showcase the advantages that our partners bring to end customers through the combination of Arm's IP and their own differentiating technology.
The Networking Solutions Engineer will develop and deploy Telco & 5G focused Solutions for the infrastructure market space. In this role you will be working with Arm stakeholders and key silicon partners to develop integrated SOC and software solutions to meet engineering requirements specifications developed with the Product team. These requirements will be based on the market requirements, as well as requirements from our Solutions architects.
The role is technical in nature and based out of Arm's Austin, TX office.
What will I be accountable for?
The Network Solutions Engineering role is to bring together the software and hardware technology needed to build a working Telco & 5G focused Solution based on Arm's partner's SOCs. The goal here is both to show end customers what's possible using Arm technology and show the advantage of deploying Arm in their infrastructure. The software could include both open source and proprietary code.
Accountabilities may include but are not limited to:
Working closely with customers and Arm's Solutions Architects and Product Managers to identify Solution concepts
Working closely with architects and technology leads, directly engaging with internal and external software development teams to refine the concept into a set of engineering requirements
Working with internal and external engineering teams to develop, demo, and deploy the Solutions
Supporting Arm's Product Marketing team in promotion of the Solution
Working across the complete value chain of end customers, manufacturers, and designers of hardware, software and systems to bring Solutions together
Work with our Go-to-Market and Product Marketing teams to support specific customer opportunities, including participating in customer meetings, sales meetings, and training
What skills, experience, and qualifications do I need?
Good university degree (or equivalent), ideally in a numerate subject, although other graduates would be considered if they have relevant experience.
Must have experience in building software solutions targeted for Telco and 5G wireless related use cases
Experienced with Open Source Software project development and community interaction specifically targeted to Telco and 5G applications, e.g.:

OpenAirInterface (OAI-RAN or OAI-CN
Open Network Automation Platform (ONAP)
Open Platform for NFV (OPNFV)
Open Networking Foundation (ONF) projects
OpenDaylight
Open vSwitch (OVS)
Data Plane Development Kit (DPDK)
Fast Data Project (FD.io)

Must have experience in engaging with customers and partners in the 5G and Telco markets
Experience writing technical blogs and giving conference presentations
Must be comfortable dealing with uncertainty
5+ years software engineering experience is a must
A natural problem solver who enjoys solving technical challenges
Team player and the ability to work in a geographically diverse and dispersed global organization
Comfortable with the requirement to travel, since at least 15-25% of this role may involve domestic and international travel
Desirable
10 years of software engineering experience from previous roles
Experience in engaging with customers and partners in the Cloud Computing & Hyperscale markets
Have an established technical community presence with publicly available technical presentations and/or white papers/blog posts