Network-on-chip Architecture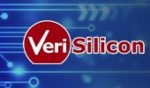 Descriptions
Experience of top-of-the-line NOC projects, including specification, architecture, micro-architecture.
Requirements
5+ years hands-on design validation experience.
Must be familiar with all stages of the ASIC design flow (including specification, architecture, and design implementation) .
Highly motivated and skillful at solving difficult technical problems.
Strong debugging and testing skills.
Strong communication skills in both English and Chinese.
Strong understanding and skill in AMBA protocol.
Knowledge of bus fabric techniques is a plus.
Knowledge of GPU or CPU NOC architecture is a plus.
Experience of GPU and CPU NIC design is a plus.
Share this post via:
---