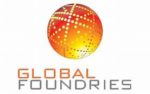 Website GlobalFoundries
About GlobalFoundries:
GlobalFoundries is a leading full-service semiconductor foundry providing a unique combination of design, development, and fabrication services to some of the world's most inspired technology companies. With a global manufacturing footprint spanning three continents, GlobalFoundries makes possible the technologies and systems that transform industries and give customers the power to shape their markets. For more information, visit www.gf.com.
Summary of Role:
This role is within process integration organization, main responsibility is to work with various technical team within fab & functional team cross design to silicon supply chain to address product design related bottleneck and roadblock inhibit technology development or manufacturing milestone. Basic programming skill and semiconductor process knowledge is essential. He or she should have experience and skill set such as layout reviewing tool & scripting e.g calibre, k2, svrf, tk/tcl. Possess advanced technology integration scheme knowhow & patterning process expertise like lithography will be great plus. Must be team player and highly self-motivated.
Essential Responsibilities Include:
Debug and troubleshoot various design to silicon bottleneck related to design to silicon computing application e.g PDK,DFM,OPC, MDP
Process integration key quorum within various design to silicon quality review board
Develop engineering computing application to debug design solution to silicon limitation.
Key team member in various design to yield related task force
Oversee and project manage internal macro design development
Perform design data analysis and correlate to silicon performance
Perform all activities in a safe and responsible manner and support all Environmental, Health, Safety & Security requirements and programs
Other Responsibilities:
Perform all activities in a safe and responsible manner and support all Environmental, Health, Safety & Security requirements and programs
Required Qualifications:
Debug and troubleshoot various design to silicon bottleneck related to design to silicon computing application e.g PDK,DFM,OPC, MDP
Process integration key quorum within various design to silicon quality review board
Develop engineering computing application to debug design solution to silicon limitation.
Key team member in various design to yield related task force
Oversee and project manage internal macro design development
Perform design data analysis and correlate to silicon performance
Perform all activities in a safe and responsible manner and support all Environmental, Health, Safety & Security requirements and programs
Preferred Qualifications:
Master's Degree in Science, Math, Engineering, Semiconductor Manufacturing or a related discipline; with 3 year of relevant experience / Semiconductor process engineering experience in multiple process modules or process integration
PhD Degree in Electrical Engineering, Materials Science, Physics, Chemical Engineering or other relevant engineering or physical science discipline;
Basic semiconductor process knowledge e.g lithography, etch
Possess basic programming skill e.g tk/tcl, unix, C++
Strong capabilities in the design, execution, and analysis of experiments.
Experience in transferring, implementing, ramping and sustaining process technologies in a high volume foundry manufacturing setting, with a focus on customer-specific product/ technology targeting and customization, process simplification and optimization for yield improvement and cost reduction.
Excellent verbal and written communication skills
Strong interpersonal skills and ability to work effectively with different cultures
Share this post via:
---