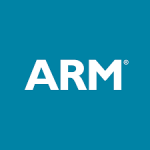 Website ARM
Job ID #: 17918
Job Category: Design Engineering
Employment Type: Experienced Professionals
Division: Central Engineering – Systems
Department: Central Engineering – Systems Engineering
Primary Country: USA
Primary Location: Austin (TX)
Additional Country: USA
About the Role
As a Memory System / Interconnect Design Engineer, you will be part of the Systems and Software team focused on next-generation interconnects targeting high-end mobile, networking, and enterprise markets. You will contribute to the specification, microarchitecture and RTL design of high-performance, energy-efficient interconnects. This opportunity is specific to a confidential project, and as part of this small and talented team, you will be able to expand your technical breadth relating to leading-edge interconnects, including multi-chip, IO acceleration, and new memory technologies. In addition, your close collaboration with other Austin-based CPU and System IP engineering teams leads to complete IP solutions to address the performance, power and cost requirements for almost all application markets.

What will I be accountable for?

Interconnect Micro-architecture specification and RTL design
Verilog RTL logic design and debug
Working closely with performance modeling, validation, and implementation teams to meet all functional requirements, performance, power and area goals
What skills, experience and qualifications do I need?
Education BS or MS in Electrical Engineering or Computer Engineering
Prior RTL design experience is required.
An ideal candidate will have at least 2+ and maybe even more than 4+ years of work experience in microprocessor, SoC, memory controller and interconnect IP design.
Technical Attributes
Experience with interconnect and bus architectures (with proficiency in IO acceleration, PCIe, system caching, QoS)
CPU or compute subsystem memory micro-architecture.
Experience with Verilog or VHDL, coupled with design synthesis targeted to achieve specified frequency, power, and area targets
Processor system knowledge including basic understanding of SoC systems as well as operating system software
General Attributes
Demonstrate enthusiasm, drive and diligence
Work well in a team environment
Have excellent written and verbal communication skills
Be motivated to continuously develop skills and accept a variety of responsibilities as part of contributing to the design center's success
Be able to travel for training or occasional customer interaction