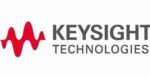 Overview
Keysight is on the forefront of technology innovation, delivering breakthroughs and trusted insights to the world's visionaries and innovators in electronic design, simulation, prototyping, test, manufacturing, and optimization. Our ~15,000 employees create world-class solutions in communications, 5G, automotive, energy, quantum, aerospace, defense, and semiconductor markets for customers in over 100 countries. Our technical solutions – and our methods for creating them – help connect and secure the world. Learn more about what we do and how we do it.
Our powerful culture has led to us being independently recognized on Fortune 100's Best Companies List and we are "Great Place to Work" Certified. We're driven, collaborative, ethical, and curious, and we value all ideas, especially bold ones. And our culture extends far beyond our own walls. Our corporate social responsibility efforts support our communities, nurture the next generation of engineers, and promote environmental sustainability
At Keysight, Inclusion, Equity & Diversity is an integral part of our core values. We believe that when people feel a sense of belonging, they can be more creative, innovative, and thrive at all points in their careers. We believe everyone should be respected in the workplace and in their communities regardless of race, color, age, gender, sexual orientation, gender identity and expression, ethnicity, religion, disability, veteran status, national origin, or any protected class. We continuously challenge ourselves to grow in our understanding of inclusion by engaging in a wide variety of diversity programs, initiatives, employee network groups and mentoring/development. This is Keysight – People and Culture – YouTube
Laser Tube Specialist & Assembly
Job Description
Works under general direction and from manufacturing process plans to manufacture laser tube assemblies. Processes may include optical component handling/cleaning and precision optical assembly work under magnification and precision tooling.  Inspection of optical/mechanical components via microscope and other inspection tooling is critical.
Inspect and prepare optical/mechanical components for use in final product assembly using microscope and non-contact optical CMM.
Perform precision optical alignment of mirrors/windows to meet system specifications
Perform accurate and detailed assembly work with precision hand tools (tweezers, fixturing, etc) under magnification.
Perform chemical cleaning of laser components using semi-automated chemical bath equipment
Perform production work using up-to-date production procedures and drawings.
Effectively communicate with both verbal and written word to team members.  Proficiently read and understand English to understand work instructions and company communications.
Work closely with Engineering and R&D to develop new optical assembly processes and techniques
Using Word and Excel as needed to track and store required production / inspection data.
Using the Oracle ERP system track and control work orders and parts.
Responsibilities
* Perform precision manufacture and assembly of glass and glass-metal components.
Qualifications
* 2-5 years experience in alignment and handling of precision glass and laser components
* Ability to work independently and follow weekly production commitments
* Willingness to learn new skills as processes evolve in a high tech dynamic environment
* Participate in group environment with a focus on continuous improvement
Pay Range:
$55,490.00 – $92,480.00 Annually
Share this post via:
---