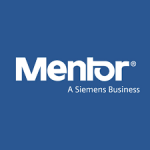 Website Mentor Graphics
Responsibilities:
Define and develop the Calibre based solutionprototype focused on layout data analytics and test chip optimization forbetter technology definition, development and ramp.
Champion the technical interactions with leadingcustomer as a subject matter expert at test chip and process yield ramp.
Collaborate and guide Factory product team onnew product definition and methodology development at design-processintersection areas.
Be a recognized expert on the technologyassurance and yield ramp area and build more user groups/business at IDM andFabless customers.
Qualifications:
MS or Ph.D Degree in Electrical Engineering,Physics or a relate field
5+ years of advanced FAB yield enhancement ortechnology definition/development is required.
2+ years of scripting programming languageexperience like python/perl/tcl is desirable.
A proven track record of quick andself-motivated learning for new things is a must.
Knowledge and hands-on experience withtest chip/test-site or design rule validation is a must.
Experience with device variationcharacterization or compact modeling is a plus.
Experience with Calibre DRC, RET orequivalent EDA tools is a plus.
Experience with Calibre Tessent DDYA orequivalent EDA tool is a plus.
Exposure to sales and application engineeringenvironment is a plus.
Strong communication skills – both written andverbal.