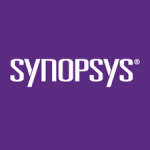 Website Synopsys
Job Description and Requirements
Responsible for designing, developing, troubleshooting, or debugging software programs.
Develops software tools including operating systems, compilers, routers, networks, utilities, databases and internet-related tools, etc.
Determines hardware compatibility and/or influences hardware design.
Requirements:
Typically requires a minimum of 15+ years of related experience.
At this level, post-graduate coursework or knowledge base equivalent may be expected.
Applies cutting edge principles, theories, concepts, and technologies in developing resolution to critical issues and broad design matters.
Champions and develops innovative principles and ideas.
Helps in setting organizational road-map.  Significant barriers to entry (e.g., top management review, approval) exist at this level.
Works on issues that impact design/selling success or address future concepts, products or technologies.  Issues generally have limited or no precedent.
Champions projects, programs, and significant business initiatives that affect the organization's long-term goals and objectives.
Share this post via:
---