Marcom Representative / 6 month project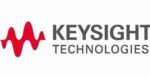 Website Keysight EDA
Salary range for Entry level aprox. 26-30K, plus retention bonus
Ticket Restaurant
!! This role is limited to 6 months during a maternity leave cover from April to October. We will pay a retention bonus to make it worth your while to stay on and hand your work over to the colleague who is returning in October !!
Bringing new technologies to market requires the ability to see the unseen, to imagine entirely new approaches, and to test the untestable. At Keysight, we share a deep sense of passion and curiosity with our customers around the potential of technology and the power of engineering to solve the most pressing real-world challenges.  Our customers sit at the center of everything we do – they are pioneers, and we are strategic enablers that help them bring their vision to life.
If you are passionate about B2B Marketing and have experience working in electronics or high-technology space then this is your opportunity to join an exciting team in Keysight's Global Marketing Organization. The Field Marketing Organization is responsible for marketing campaigns and programs to generate demand for the business in the region. These marketing programs or campaigns will be high-touch campaigns, including both Digital and Face-to-face, and the desired candidate is expected to have a good experience on industry-leading tools, technologies and processes.
Key areas 
Developing Integrated Marketing Communication Strategies for assigned Target Market, exploiting the available Marcom Mix. You will be responsible for working with an Industry/Segment Marketing Manager to understand market opportunity and propose the right integrated marcom mix to develop the marcom strategy for the target market.
Leading Marketing Communication Program or Campaign Implementation (including Digital and Face-to-Face). You will be responsible for project or program management of the campaigns including budget and coordination with specialists or regional marketing resources. In scope is all kind of campaigns – social and digital, account-based marketing, local promotions, events and tradeshows.
Tracking and Reporting Results of the Marketing Communication Program or Campaigns. Working closely with a Industry/Segment Marketing Manager, you will be responsible for Return-On-Investment analysis and reporting.
Working with distributors or solution partners will be an added advantage.
Who we are
Keysight Technologies, Inc. (NYSE: KEYS) is a leading technology company that helps enterprises, service providers and governments accelerate innovation to connect and secure the world. Keysight's solutions optimize networks and bring electronic products to market faster and at a lower cost with offerings from design simulation, to prototype validation, to manufacturing test, to optimization in networks and cloud environments. Customers span the worldwide communications ecosystem, aerospace and defense, automotive, energy, semiconductor and general electronics end markets. Keysight generated revenues of $4.9B in fiscal year 2021. Check out our latest video to find out about our breakthroughs. More information is available at www.keysight.com.
Passion and a good understanding of B2B Marketing. Experience working with distributors will be an added advantage.
You like to be organized and can apply project management techniques
Great presentation and communication skills with advanced level of English.
0-3 years of hands-on experience working in planning and implementing marketing programs/events. Expertise and experience in digital marketing will be a plus.
Good MS Excel skills with data-driven decision making and good proficiency in other MS Office Suite is required.
Exposure to marketing automation and event automation tools like Eloqua, Certain, Hubspot or Cvent will be an added advantage.
Experience with data analytics tools like DOMO or Microstrategy will be desired.
Bachelors or Masters Degree in Business or Marketing is desired.
Share this post via:
---