Manager Industrial Engineering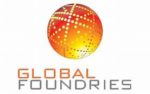 Website GlobalFoundries
GlobalFoundries is a leading full-service semiconductor foundry providing a unique combination of design, development, and fabrication services to some of the world's most inspired technology companies. With a global manufacturing footprint spanning three continents, GlobalFoundries makes possible the technologies and systems that transform industries and give customers the power to shape their markets. For more information, visit www.gf.com.
Introduction
Industrial Engineering Section Manager/Senior Section Manager's responsibility is to lead a team of 2 to 5 engineers across a variety of core Industrial Engineering functions. The primary job scope is to rationalize business requirements into a work plan for the IE team.  This position has high executive visibility – understanding requirements, executing work plans and communicating results is expected.   The scope of involvement will range from daily factory execution, factory growth plans, capital budgeting, capital installation, cost control and productivity requirements.
Your Job:
Capacity Planning
Liaise with senior management to rationalize business requirements and propose solutions with respect to capacity and capital.
Capacity roadmap that enables GLOBALFOUNDRIES to grow by X% in revenue and growth
Insure execution of committed long-term growth plans and drive gap closure to commitments.
Communicate productivity requirements to Operations and negotiate commitments for closure.
Optimizing Capacity through Asset Optimization. E.g. tools loans, cross fab utilization, excess tool sale.
Insure the overall Industrial Engineering focus is aligned with Operations requirements and delivering value to the organization.
Capex & Asset Management
Build and execute campus level consolidated capital details based on approved plans, projected growth and scenario analysis.
Linkage with SMO on procurement strategies linked to the campus consolidated plans for optimization of used tools, bulk purchases and other savings potential.
Excess equipment management including identification and tracking of equipment location and condition. Visibility on re-use, sale or scrap strategy for all excess assets
Continuous improvements in capital asset management process and systems including capital budgeting, procurement tracking, asset transfer and asset disposal
Common support capacity planning (Etest)
System & Model Development
Capacity Model – Methods, Inputs, Validation standardization across all fabs
Development of campus level models for support of high level long term requirements and specific "black box" needs
Define standard methods and practices across the IE organization
Understand and initiate work process improvements across the Industrial Engineering organization.
Develop process for linking Business Planning demand to campus capacity requirements
Link to the IE systems group for project support
Required Qualifications:
Bachelor or Masters in Industrial Engineering or Manufacturing Science discipline
Graduates with min 6 years relevant experience or Diploma with min 8 years relevant experience
Semiconductor manufacturing experience with min 5 years focus in Industrial Engineering/ Capacity Planning/ Asset Management
Proven track record in a similar capacity will be preferred
Share this post via:
---