Manager Engineering and Project Management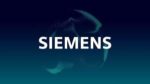 Website Siemens EDA
Job Description
We are looking for a talented Manager Engineering to lead our engineering, project management and commissioning team for building automation projects.
What are you going to do?
In this position you are responsible for managing a team of engineers, project managers and commissioning engineers. It concerns a team of 40 employees with strong personalities. Together you aim to deliver our projects on time, within budget, safely and according to the highest quality standards. You and your team work closely with our customers to understand their needs and develop solutions that meet their requirements. With building automation you have to think of everything that makes a building comfortable (HVAC, digitization, making it smart, management and especially measurement and control technology knowledge).
It is not necessary to be a measurement and control engineering or HVAC expert yourself, but this hands-on position requires technical insight, as well as excellent leadership and project management skills with high safety standards.
Your responsibilities include:
Developing and implementing processes and procedures to optimize team efficiency, productivity and quality.
Link technical expertise and provide guidance to team members to ensure they have the necessary knowledge and skills (and can learn from each other) to do their jobs effectively.
Identify and manage risks and issues that may impact project delivery.
Preparing and delivering regular progress reports to senior management.
Your profile
You have experience with technical total solutions (and of course HVAC, measurement and control technology knowledge and / or interest is very welcome). We believe that when a manager can facilitate knowledge sharing, be a sparring partner and support (making) decisions, our team has the specific technical expertise to serve our customers in the best possible way.
At least 7 years of engineering and project management experience, with at least 3 years of experience in a management position.
Excellent communication, leadership and interpersonal skills.
Strong analytical and problem solving skills.
It is a requirement to speak and write Dutch, English is useful.
What do we offer?
A varied and challenging position with a lot of responsibility within a dynamic, financially stable company with a large international network! You will end up in an informal, but professional working environment with plenty of room to develop yourself, your management team and your team.
You will be employed by Siemens.
Part-time work, at least 32 hours per week, is possible.
27 vacation days and 13 ADV days per year.
An annual health budget of €150 to be used for personal health goals, such as exercise, nutrition and relaxation.
You can continue to develop with our training and education offer.
Share this post via:
---