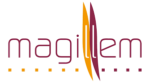 Website Magillem
Magillem is a French SME with 12 years of existence providing highly technical industrial software to major worldwide players in Semiconductor and System Engineering. We are headquartered in the 10th arrondissement of Paris and have branches in Europe, USA and Asia. Our team of 60 people is composed of 12 citizenships. And 94% of our revenue is export.
Coming of age, and becoming a larger company we require higher quality content to match our technical leadership. We strongly believe that this expertise should, from now on, be part of our core team.
As a full time, technical writer, you will need to be highly adaptable, able to tackle various content creation and design tasks. You will also have proposition powers as well as a relative freedom in your work environment and organization.
Working directly with our CSO you will be closely involved in this invigorating challenge which is to work for a leader of an industry which enables our modern way of life.
Your various jobs will consist of the following:
Write articles
Write internal content
Write from badly drawn diagram and manual script
Write User documentation / Trainings / Tutorials
Write Technical presentation
Create demo and marketing videos
Good career opportunities. Health insurance coverage. Perks such a copayment for lunches and transportation from home. French vacations 2,5 days per month worked. Free yoga, singing classes (in Paris). Great team spirit.
YOUR PROFILE
Native or bilingual English speaker and writer
Office tools: Word/ Excel / Power point
Communication tools: Skype or equivalent, basic remote software working solutions
Remote work / @Office in Paris & Montpellier (34)
Autonomy
Maturity, social skills
Involvement
Hard worker
Travels to Paris and our overseas offices may be required
French culture compatible 😉
Bonus:
Documentation standard : DITA
Presentation tools: Prezi
French speaking
Any of German / Chineese / Japaneese / South Korean Writing
Interest in High Tech
Interest in Semiconductors
Interest in AI
Interest in software user experience design
Interest in marketing
Interest in semantics and language studies
Interest in software development