Machine Learning Engineer
Full Time
Applications have closed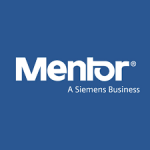 Website Mentor Graphics
Job Description
Mendix is on a mission to enable anyone in any organization – from the marketing coordinator to the software developer to the CEO – to create things that are transformational for their company.  We are fundamentally reinventing the way applications are created and we're reinventing the future of software development.  Sounds ambitious, right?  We agree.
Not to brag, but nearly 4,000 organizations worldwide, including KLM, Medtronic, Merck, and Philips, rely on Mendix to build web and mobile applications.  Thousands of our customers use our platform to delight their clients and empower their employees. It's no surprise that we're a recognized Leader by Gartner and Forrester in a red-hot market expected to exceed $21 billion by 2022.  Ok, maybe we did want to brag a little.  But we're proud of what we've accomplished…and…we're humble enough to admit that we need you to make us even more effective.
Mendix enables this mission by building visual, model-based IDEs to create mobile & web apps. We have a web-based no-code IDE, so-called Studio, to empower Citizen Developers to build a concept of an app; and collaborate in the application development with professional developers, regardless of the their programming experience. And we have a a desktop low-code IDE, Studio Pro, for professional developers to build and customize an advanced app with possibility to use CSS, Java, and JavaScript if needed. In addition, our platform supports cloud deployment, feedback & collaboration and reusable components via our app store. As a result, Mendix is the fastest and easiest way to create and continuously improve mobile and web apps at scale. More than 40,000 developers from 4,000 organizations around the world rely on Mendix, so each commit has the potential to impact not just them but millions of end users.
We are looking for a Machine Learning Engineer with experience in Deep Learning to join MxAssist group. In this role, you will work in intersection of the two cutting edge areas: AI&ML and low code. MxAssist group is building cutting edge AI and ML capabilities that change the future of software development. The team is responsible for researching, innovating, building and maintaining AI and ML features to integrate with Mendix Platform to empower the developers to develop apps smartly(AI-Assisted Development) and develop smart apps(AI-as-a-Service.) Our recent AI features have been frequently cited by Gartner and Forrester as evidence of the emerging field of AI-Assisted Software Development. As a part of the team, you will be responsible for researching, experimenting, designing, building, and productionising cutting edge machine learning models.
Required Qualifications
MS degree in Computer Science or similar fields. Or demonstrable working experience in software/data engineering
5+ years of industry experience in software engineering and 2+ years in machine learning
Decent knowledge in all data science aspects: working with large data sets, machine learning, statistics, experimentation, data visualization, optimization, software development
Proven software engineering skills in two or more programming languages, like Python, Scala, Java or C#
Hands-on experience in designing, building, improving and operating high-performance, highly-available and scalable distributed systems for machine learning applications
Experience with cloud development and technologies such as AWS or Azure
Strong user focus and passion for doing the right thing for the users
Strong team player, communicative, and open to others' ideas
Preferred Qualifications
Experience with Keras, TensorFlow/MXnet
Experience with Spark, Hadoop, Pig or other MapReduce-based architectures
Experience with service oriented architecture(SOA)
Experience a Start-up, Innovation, and Autonomy Culture!
In Mendix, we are focused on results – not"processes" and"rules".
Mendix teams are organized as small start-ups within Mendix with full autonomy to ideate, test, build and release new features with as little as dependency on other teams.
Each Mendix employee can spend 10% of each month(2 days) on so-called crafting days where they are free to explore side projects, try cool new technologies, or read a book and share their experiences with the rest of the organization.
There is an individual budget for training or visiting conferences that you find interesting.
We have an international environment with people with different backgrounds, languages, and values. In Mendix, everyone is appreciated for their skills and ideas.
We have a relaxed environment with one of the coolest office in the Netherlands with a great view to the Erasmusbrug.
Share this post via:
---