Machine Learning Ecosystem Engineer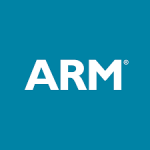 Website ARM
Role Overview
Arm's Machine Learning group in Cambridge is hiring! Would you like to help developers learn more about the capabilities of Machine Learning, and aid them in building innovative solutions using the newest technology? If so, we should talk!
We are a diverse team of hardworking problem solvers located across multiple countries and our flexible working practices enable us to collaborate efficiently across our different regions. We develop examples that we share with the world to highlight the frameworks available to developers seeking to join the Arm Machine Learning family.
We use our interpersonal and communications skills in direct contact with market-leading companies across multiple technology domains – we forge new paths and assist developers the world over to follow in our footsteps, helping them to bring their visions to bear.
This is an outstanding opportunity to contribute to the solutions powering the next generation of mobile applications, portable devices, home automation, smart cities, self-driving cars, and much more.
If you would like to join us, don't delay – we look forward to receiving your application – and potentially welcoming you to Arm.
This is what we would like you to bring to our team:
Very good programming skills – preferably C++ and OOP.
Knowledge of frameworks such as TensorFlow or PyTorch
Real passion to have a positive impact both within our team and the wider Machine Learning ecosystem.
Experience of programming mobile GPUs (e.g. using shaders, Vulkan) would be a valuable differentiator
Arm Core Beliefs
At Arm, we are guided by our core beliefs that reflect our culture and guide our decisions, defining how we work together to defy ordinary and shape extraordinary:
We not I
Take daily responsibility to make the Global Arm community thrive
No individual has the right answer. Brilliance is collective
Information is critical, share it
Realise that we win when we collaborate — and that everyone misses out when we don't
Passion for progress
Our differences are our strength. Widen and mix up the pool of people you connect with
Difficult things can take unexpected directions. Stick with it
Make feedback positive and expansive, not negative and narrow
The essence of progress is that it can't stop. Grow with it and be responsible for your own progress
Be your brilliant self
Be quirky not egocentric
Recognise the power in saying 'I don't know'
Make trust our default position
Hold strong opinions lightly
Share this post via:
---