LTD Manufacturing Integration Engineer DefMet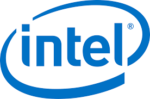 Intel
Join Intel-and build a better tomorrow. Intel is in the midst of an exciting transformation, with a vision to create and extend computing technology to connect and enrich the lives of every person on Earth. So join us-and help us create the next generation of technologies that will shape the future for decades to come.
As a night-shift defect metrology layer owner in LTD, your role will be instrumental in maintaining the health and production of our manufacturing lines on leading edge technologies.
You will be the first point of contact for defect excursions, responsible for containing issues and finding the root cause of the problem. You will learn about our flagship process technologies in order to help monitor the ongoing technology development work.
You will interface with day and night shift engineering across multiple departments in the factory. You will exercise independent judgement by making recommendations reactively when something has changed on the line or proactively in order to reduce variability and maximize output.
What we offer: 
We give you opportunities to transform technology and create a better future, by delivering products that touch the lives of every person on earth.
As a global leader in innovation and new technology, we foster a collaborative, supportive, and exciting environment where the brightest minds in the world come together to achieve exceptional results.
We offer a competitive salary and financial benefits such as bonuses, life and disability insurance, opportunities to buy Intel stock at a discounted rate, and Intel stock awards (eligibility at the discretion of Intel Corporation).
We provide benefits that promote a healthy, enjoyable life: excellent medical plans, wellness programs, and amenities, time off, recreational activities, discounts on various products and services, and much more creative perks that make Intel a Great Place to Work!
We're constantly working on making a more connected and intelligent future, and we need your help. Change tomorrow. Start today.
This is an entry level position and will be compensated accordingly.
Position is not eligible for Intel immigration sponsorship.
This is a Shift 6: Wednesday, Thursday, Friday and alternating Saturday (7:00pm to 7:00am).
Qualifications
You must possess the below minimum qualifications to be initially considered for this position. Preferred qualifications are in addition to the minimum requirements and are considered a plus factor in identifying top candidates. Experience would be obtained through a combination of prior education level classes, and current level school classes, projects, research, and relevant previous job and internship experience.
Minimum Qualifications
Bachelor's degree in Computer Science, Physics, Material Science and Engineering, Chemical Engineering, Electrical Engineering, Mechanical Engineering, Nuclear engineering, Optics, or Chemistry (with focus on hands on experimental research)
Preferred Qualifications
1+ year(s) of experience with materials characterization (SEM, TEM, etc.) materials fabrication, synthesis, metrology, statistical and or data analysis (MATLAB, Excel, JMP, etc.)
6+ months of experience with semiconductor processing fundamentals (lithography, wet and or dry etch, chemical and or mechanical polishing, etc.), semiconductor and or transistor device physics and design of experiments
Apply for job
To view the job application please visit jobs.intel.com.
Share this post via:
---