Logistics Sr Representative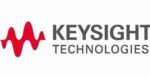 Website Keysight EDA
Keysight is on the forefront of technology innovation, delivering breakthroughs and trusted insights to the world's visionaries and innovators in electronic design, test, manufacturing, and optimization. Our ~14,000 employees create world-class solutions in wireless communications, 5G, automotive, quantum, aerospace, defense, and semiconductor markets for customers in over 100 countries. Our technical solutions – and our methods for creating them – help connect and secure the world. Learn more about what we do and how we do it.
Our powerful culture has led to us being independently recognized on Fortune 100's Best Companies List and we are "Great Place to Work" Certified.  We're driven, collaborative, ethical, and curious, and we value all ideas, especially bold ones. And our culture extends far beyond our own walls. Our corporate social responsibility efforts support our communities, nurture the next generation of engineers, and promote environmental sustainability.
At Keysight, Inclusion & Diversity is an integral part of our core values.  We believe that when people feel a sense of belonging, they can be more creative, innovative, and thrive at all points in their careers. We believe everyone should be respected in the workplace and in their communities regardless of race, color, age, gender, sexual orientation, gender identity and expression, ethnicity, religion, disability, veteran status, national origin, or any protected class.  We continuously challenge ourselves to grow in our understanding of inclusion by engaging in a wide variety of diversity programs, initiatives, employee network groups and mentoring/development. This is Keysight – People and Culture – YouTube
Responsible for all activities involved in the management of product movement within the supply chain; ensures delivery of the right product to the right place at the right time for the right price. Key logistics activities include: physical distribution, which includes the movement and storage of finished goods, supplies and spare parts from manufacturing plants to warehouses to customers (typically includes warehousing, shipping, receiving, inventory management, and localization); logistics network development/optimization, which includes network design, reverse logistics, modeling, order fulfillment cycle time management, cost analysis, system design; logistic services procurement, including contract management; supply chain management, postponement procurement, and order management. Designs and implements logistics strategies/processes in the areas of transportation, trade compliance, customs, physical distribution and/or supply chain management to support distribution of Keysight materials/products. Responsibilities may be at the site level, regional or global. May be responsible for logistics process design, support and ongoing improvement. May be responsible for program management, such as directing the work of third parties, including global vendor management, to meet contract specified deliverables, performance or business objectives, in the areas of process definition and implementation, alignment to Keysight business needs and performing audits. Responsible for compliance for the efficient and economical movement of goods (materials, products, equipment) in accordance with organizational policies and relevant local, country and/or international trade laws and processes. Serves as a liaison for local, country and/or international distribution, planning and compliance functions. Manages programs for operating units. Manages freight tracking and review of key performance indicators with transportation companies, identifying and implementing corrective action as needed and yearly negotiations on contracts. Manages and interprets procedures.
Leads logistics projects requiring coordination with other functions, third parties
Solves a broad range of problems of varying scope and complexity
Typically has responsibility for international processes, in addition to local and/or country
Determines and develops approaches to assignments
University Degree or equivalent.
English fluent level (speaking, listening and writing).
Computer skills including Excel.
Typically 4-5 years relevant experience for entry to this level.
Experience in a warehouse or material handling role and ability to lift 25+ kgs.
Ability to self-manage daily tasks, strong attention to detail and work independently.
Good written and verbal communication skills.
Share this post via:
---