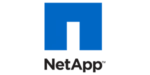 Website NetApp
As a Senior Logistics Analyst you are jointly responsible for managing our third party logistics provider.  You will manage the 3PL to deliver to NetApp's requirements and at the same time manage the 3PL to be cost effective. The role is focused on process development, projects, IT related matters but as well the day to day operations. You will challenge our 3PL in reducing costs and provide suggestions based on your experience and through analysis and research. To be successful in this role, you must be a motivated self-starter and self-learner, possess strong analytic skills, and be someone who embraces the challenges of working in a growing, dynamic, high technology environment.
Possess an in-depth understanding of international truck and air logistics networks for high-value goods.
Analyze traffic lanes to identify patterns in freight movements (costs, service levels, special requests)
Manage day-to-day carrier and warehouse performance levels – on-time shipping execution, cycle count accuracy, clean order percentage.
Small project management for 3PL process improvement initiatives.
Interpret laws, rules and regulations regarding warehousing, shipping, import/export, WEEE and shipping batteries
Maintain logs and compile information on routes, rates and services on various vendors.
Develop logistics processes for new product/supply chain process requirements, and assess business impact to minimize cost and complexity
Manage process implementation at third party logistics providers to maintain customer satisfaction through process evolution
Monitor 3PL performance including responsiveness to enquiries from Order Management, Order Fulfillment and Logistics
Strong written and verbal communication skills in English.
Strong data analysis and Excel skills.
Ability to respond to changing priorities, work well with others, and multitask.
Flexible to be able to work in global projects in extended working hours to allow life communication with colleagues in our Head Quarter in California
Demonstrated ability to act under high pressure regarding customer delivery challenges and work with strict deadlines for delivering process improvements and project deadlines
To be successful, this individual must demonstrate favorable results through regular leadership and influencing others.
Bachelor degree
Minimum 5 years experience within Logistics preferably in managing Logistics Service Providers
Share this post via:
---