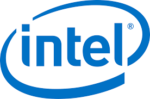 Intel
Job Description
Who are we:
ICG Imaging Camera Group is developing Camera pipe and AI IPs and building SoC products for broad market drones industrial robotics etc and automotive
We also deliver Intel BUs Imagine IP for their core business
What are we looking for:
At this position, you will join Intel's development center and become a member of the Imaging and Camera Technologies Group ICG VLSI design team.
The team is in charge of Intel's Image Processing Unit IPU next generations and EGI Emerging Growth Incubator SoCs development.
you will deal with IPU and SoC design and integration process at your work, along with area timing and power analyses.
You will be involved in multiple FrontEnd and BackEnd logic design activities and will work with a wide range of VLSI design tools
Qualifications
What Are We Looking For?
B.Sc. or M.Sc. Degree in Electrical Engineering / Computer Engineering
5-8 years' experience in digital logic design
experience with System Verilog or verilog
Excellent problem-solving ability
Good communication skills
Team player
High work motivation
Advantages:
Experience with low-power design
Experience with LINT and CDC tools.
Experience with Synthesis Tools
Scripting skills in Unix/Linux environment
Experience with SoC design: Full chip top level, IPs integration, AXI/AHB protocols, standard chip interfaces such as: I2C, SPI, ETH, PCIe, LPDDR4, USB or similar
Knowledge in Perl, Python, TCL
Knowledge MIPI of Standard protocol
Apply for job
To view the job application please visit jobs.intel.com.
Share this post via:
---