Lithography Modeling and OPC Product Engineer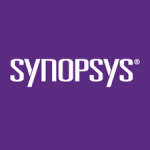 Job Description:  Lithography Modeling and OPC Product Engineer
Work experience: junior (0 to 3 years), mid-senior (4-5 years)
Educational Background: Master's degree or PhD in Physics, Computer Science, Electrical Engineering, Mathematics, Material Science, Optical Engineering
Location: Assignee at imec Research Center, Leuven, Belgium
Full Time
International travel: expect less than 10%
Requires a legal authorization to access restricted EUV technology
Our EDAG Business group (Mask Solutions & Smart Manufacturing) is a globally leading supplier of lithography simulation solutions for most advanced semiconductor manufacturers.  We are leader in computational ILT Technology which is deployed at the most advanced memory and logic products, and our computational S-Litho platform is used in the early pathfinding stage for new technology nodes development as well as in manufacturing flows for most critical device production.  We address lithographic challenges from photo mask making, resolution enhancements techniques during wafer printing and metrology. We are at the heart of technology development for new computational patterning solutions; our mission is to support and strengthen our technology leadership in simulation and deploy it at our worldwide customers to make them successful in meeting their goals.
We are seeking a talented Product Engineer with an excellent background in lithography, physical modeling and optionally wafer/mask metrology to join our product engineering team. In this team we help to develop and deploy new modeling and data methods. This job position will closely collaborate with imec Research Center and its partners. Imec is a world-leading R&D and innovation hub for semiconductors and digital technology located in Leuven, Belgium. The main focus of this position is the technology advancement and tool adoption of our OPC modeling solutions for existing and future EUV lithography nodes. If you have great problem-solving skills and a good background on customer interaction, we want to hear from you.
Responsibilities:
Deploy and advance lithographic models in daily collaborations with internal teams (engineering, marketing, sales, support) as well as our partners at imec.
Apply and test compact and rigorous lithography modeling software to new patterning challenges (e.g. High-NA EUV, new material and resist systems for patterning, new mask technologies).
Conduct trend analysis of wafer vs modeling results to gain understanding of newly desired model enhancements; guide pathfinding of new components and generate new innovative ideas to improve modeling or patterning solutions
Help to define test patterns to be placed on DUV or EUV reticles and support MTO process of imec MTO team
Responsible one Point of Contact interface to bridge the communication between internal teams and imec and its partner.

Organize, host and update regular status update meetings between customers and multiple internal teams
Collect, prioritize and expedite customer requests to internal teams and vice versa
Regular information sharing on new tool updates or trainings
Reporting, reproducing and escalating customer issues or enhancement requests

Take project lead and technical coordination on a mutually defined strategic collaboration topic.

Working in close collaboration with imec personnel to deliver model and OPC solution
Collaborate to explore and resolve difficult and leading-edge lithography simulation problems
May include evaluation of wafer and simulation results and subsequent
Reporting and presenting at internal or international seminars and conferences
Providing demos of technical solutions
As technical consultant assist and provide skill up training to customers during tool deployment

Product Engineering work also involves:

Define technical specifications and recommendations in collaboration with R&D software team, performing tests.
Conduct or participate in technical review meetings, envision key technology trends and contribute towards product and technology roadmaps.
Introduce and technically support newly developed modeling solutions at worldwide customers or field support teams, especially with focus on imec and its partners
Create training materials and development of application notes for end users.
Conduct on-site or remote basic and solution specific training to end users.

Network with senior internal and external team members.
May guide more junior peers or PhD candidates with aspects of their job.
Experience and Skills
Working at the heart of technology development means constantly facing new challenges and striving to solve them. Passion, space for own ideas and curiosity is our DNA to innovate and be leader in our segment. You are part of a creative and agile work environment, with mutual support from a diverse team of international colleagues. A winning and positive team spirit rewards us for our hard work.
Hands-on experience in lithographic wafer patterning steps in fab or with simulation modeling.
A very good understanding of optics and material physics is strongly desired.
Experience in advanced technology nodes for DUV and EUV is a strong plus.
Experience with hands-on metrology data collection on SEM Metrology tool is a plus.
Experience with mask making process is a plus.
Experience with lithography or etch compact modeling is a plus, but not mandatory.
A good background in UNIX/Linux and simple scripting capabilities (Matlab, TCL, or Python) is strongly desired.
A background in data processing, data analysis and visualization skills.
Problem solving skills and analytical thinking to explore and learn from e.g. data correlation of experimental and simulation data.
Strong communication, organization, and team player skills.
Ability to work independently and also efficiently with other departments (e.g. field team, R&D, marketing, sales)
Positive mindset towards new challenges and agility and curiosity to learn new technology and grow.
Can adopt domain specific knowledge, mainly optics, resist and materials chemistry, EUV technology.
Very good written and verbal communication skills in English are required.
Good distance communication, influencing and teamwork skills are required. Also required is the ability to work in a fast paced and distributed team environment.
Occasional travel (5-10%) may be needed (to Asian customers or to Synopsys offices in the USA or Europe).
Share this post via:
---