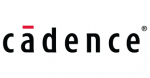 GCS Technical Editor Job Description Document
Job Title: Technical Editor – GCS
Location: Bangalore / Noida
Cadence is a pivotal leader in electronic design, building upon more than 30 years of computational software expertise. The company applies its underlying Intelligent System Design strategy to deliver software, hardware and IP, that turn design concepts into reality.  Cadence customers are the world's most innovative companies, delivering extraordinary electronic products from chips to boards to systems for the most dynamic market applications including consumer, hyperscale computing, 5G communications, automotive, aerospace industrial and health.
The Cadence Advantage
The opportunity to work on cutting-edge technology in an environment that encourages you to be creative, innovative, and to make an impact.
Cadence's employee-friendly policies focus on the physical and mental well-being of employees, career development, providing opportunities for learning, and celebrating success in recognition of specific needs of the employees.
The unique "One Cadence – One Team" culture builds and fosters diversity, equity and inclusion to maximize our ability to innovate, drive growth, and win with our customers. Cadence is committed to equal employment opportunity and employment equity throughout all levels of the organization.
Multiple avenues of learning and development available for employees to explore as per their specific requirement and interests
You get to work with a diverse team of passionate, dedicated, and talented individuals who go above and beyond for our customers, our communities, and each other—every day.
Job Summary
As a member of the knowledge team at GCS, you will partner with world-wide GCS Application Engineers (AEs) to provide best-in-class content to our customers on our cutting-edge products and updates. This involves working closely with AEs to help them publish content around the latest tool capabilities and related topics. You will have an opportunity to acquire both breadth and depth of technical knowledge, get wide exposure to the latest knowledge practices in the industry and demonstrate expertise by helping to publish high-impact knowledge content.
This role also provides opportunity to participate in the evolution of key technology to create and publish content. In this role, you will have the opportunity to work with knowledge team and AEs to identify and prioritize the improvement initiatives with your timely feedback and observations.
This an excellent opportunity to work in a supportive, flexible and friendly work environment that GCS offers, where we are vested in each other's success and are passionate about technology and innovation.
Job Responsibilities
Review and edit various types of highly technical content (troubleshooting articles, application notes, forum text, Rapid Adoption Kit (RAK), video scripts and others).
Assist in publishing of high-quality and impactful knowledge content across domains.
Work independently at Cadence or customer facilities to deliver quality results according to schedule requirements.
Provide constructive feedback to authors to write better.
Comply with all related tasks of collecting and reporting data, analyzing your own work for quality improvement, or any other emergent tasks.
Qualifications and Experience
Bachelor's Degree in English, Electrical / Electronics / Electronics and Communication
More than 5 years of related experience (especially writing/reviewing technical/e-Learning content
Strong familiarity with editing tools
Some familiarity with Learning Content Management Systems/Learning Management Systems
Behavioral skills required
Must possess strong written, verbal, and presentation skills
Ability to establish a close working relationship with peers, extended team, and management
Explore what's possible to get the job done, including creative use of unconventional solutions
Work effectively across functions and geographies
Push to raise the bar while always operating with integrity
Share this post via:
---