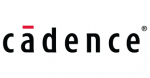 Website Cadence
Position: Lead Software Engineer
Experience: 4-7 Years
Location: Noida
Senior C++ Developer for EDA products.
Senior developer will be responsible for the development and maintenance of C++ based EDA product. 5+ years of experience in C++ software development and debugging. Knowledge of Verilog, VHDL,  SystemVerilog. Graduate in EE/ECE/Comp.Sc.
Desired skillset:
Knowledge of STA constraints (SDC) Knowledge of clock domain crossings (CDC) Understanding of SVA (SystemVerilog Assertion) models and their verification is a plus.
Share this post via:
---