Lead Product Engineer – High Speed PHY IP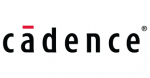 Website Cadence
This is a unique opportunity to join the rapidly growing Product Engineering team in the IP R&D Group at Cadence Design Systems. We are looking for a Principle Product Engineer who will be the main technical interface on Key Customer engagements deploying our advanced high speed PHY IP.  This is a hands-on technical position.  The candidate must have experience successfully integrating and/or designing high speed PHY IP in an SOC and product level environment.
Responsibilities:
Main technical interface between R&D team and tier one customer design teams using advanced high speed PHY IP.
Primary technical contact for customer SOC and system integration questions.
Support customer SOC teams from RTL and PHY integration to final GDS, and production ramp.
Working with Analog design and DV team to integrate DFT implementations, support customers with ATE deployment and silicon bringup. Debug issues on Wafer and Production tests.
Primary technical link between R&D team and Field Application Engineers
Generate technical specification, data sheets, and application notes.
Update R&D teams with the latest customer feedback and competitive analysis.
Drive and support Customer silicon evaluations and demos.
Position Requirements:
M.S. Electrical/Computer Engineering (or similar degree)
3+ years experience developing or using high speed PHYs (16Gbps+)
Experience working with USB, SATA, PCIe, or Ethernet protocols.
Experience using advanced mixed signal verification, and system simulation tools.
Experience in SOC design implementation, from RTL to final GDS, and production ramp.
Verilog design and static timing close experience.
Experience with industry standard DFT flows and methodologies.
Strong Exposure to all major IC implementation, design, verification, and debug tools.
Strong debug and problem solving skills
Hands on experience with high speed scopes and signal analysis equipment  is a plus
Familiarity with advanced technology nodes (16nm and below) is a plus
Must have strong group presentation skills.
Share this post via:
---