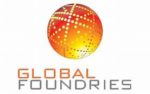 Website GlobalFoundries
About GlobalFoundries:
GlobalFoundries is a leading full-service semiconductor foundry providing a unique combination of design, development, and fabrication services to some of the world's most inspired technology companies. With a global manufacturing footprint spanning three continents, GlobalFoundries makes possible the technologies and systems that transform industries and give customers the power to shape their markets. For more information, visit www.gf.com.
Summary of Role:
The Commodity Manager is the primary interface between suppliers and internal stakeholders; being responsible for an equipment category across the three GF sites in US. This role is critical to ensure local supplier development, cooperation, and partnership as well as competitive supply of high-quality equipment, parts and services without supply chain interruption. This role works closely with the Global Commodity Head in the respective category to leverage GF's buying power across the region and worldwide.
Essential Responsibilities Include:
Supply assurance
Support Commodity Strategies to ensure the long-term, cost-effective supply of products and services – while Develop, and driving the local sourcing strategy in alignment with Global Sourcing Team
Performs and closes site specific negotiations, supports global negotiations in alignment with the Global Sourcing Team for required equipment, parts & services
Is the first contact point for internal customers for commodity/category as assigned Ensure regular contact with interface partners to recognize developments and needs and support interdisciplinary work to influence and optimize internal processes and procedures
Supplier relationship management
Supplier performance measurement, tracking and improvement
Identify, develop and onboarding of alternative equipment, services, and parts sourcing opportunities,
Support and perform benchmarking, spend and commodity analysis
Ensures proper contract coverage together Global Sourcing Team. Analyze and control contractual agreements to prepare renegotiations, initiate appropriate measures and guarantee supplies.
Monitor the national and international market to bring new suppliers, product derivatives and product innovations into the purchasing portfolio
Create and present effective presentations
Other Responsibilities:
Perform all activities in a safe and responsible manner and support all Environmental, Health, Safety & Security requirements and programs
Required Qualifications:
Bachelor Degree in Engineering or Business or relevant field of study
4 years of relevant work experience with direct experience in business negotiations and/or sourcing
Must be able to travel internationally
Fluency in English Language – written & verbal
Preferred Qualifications:
In depth knowledge of Semiconductor Capital Equipment Commodities including Sub tools, Spares, Consumables and Maintenance
experience in negotiation and in building strong relationships internally and externally and the capacity to influence Business Owners at all levels to use Procurement and Strategic Sourcing capabilities
Proficiency in sourcing skills & functions including demonstrated ability to drive Strategy Development, Contract Management, Supplier Performance and Risk Management, and Industry Trend Monitoring for an assigned Commodity/ Category
Proficiency in Microsoft Office products (incl. Outlook, Teams, Excel, PowerPoint, Word)
Exceptional interpersonal and team skills with excellent communication skills (written and verbal)
Ability to lead projects/project management, influencing and convincing customers, presentation skills and selling the value proposition of procurement
Experience in ERP software such as Oracle, SAP
Share this post via:
---