Lead Digital Signal Processing (DSP) Engineer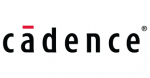 Responsibilities:
Develop expertise and provide in-depth technical support for Cadence's Tensilica microprocessor cores with emphasis on processor and system architecture
Assist customers with integration of Tensilica Neural Network and DSP SW libraries into their Application software stack.
Track and resolve customer issues via the customer support portal
Provide customer training and assist field organization with technology evaluations
Lead the evaluation, review and advanced usage of new products/features before release.
Propose enhancements to our products, software tools, and documentation to better serve customer use cases.
Influence future Tensilica products by providing customer feedback back to the hardware and software development groups at headquarters.
Required Skills:
Bachelor's or Master's degree in EE/CS or equivalent plus 4+ years' work experience.
In-depth understanding of Neural Networks / Deep Learning concepts, knowledge of neural network frameworks (TFLM, Pytorch) and/or projects in areas of speech
Work experience on common network architectures for classification, detection, segmentation
Exposure to training and evaluating neural network for accuracy and benchmarks analysis are plus.
Audio compression standards, audio post processing, speech processing are plus
Detailed understanding of either leading DSP/RISC/ARM architecture, RTOS and software development flow.
Familiarity with Embedded systems, Xtensa processor architecture, Xtensa tools and technologies is a plus.
multi-threading and multi-core systems
Must be self-driven and have good problem-solving skills
Must have excellent written and verbal communication skills.
Occasional travel (less than 10%), including international travel, might be required.
Be proud and passionate about the work you do. Together, our One Cadence — One Team culture drives our success.
Share this post via:
---