Lead Change Analyst – REMOTE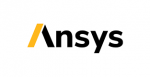 SUMMARY
As a Change Analyst within the GTM Operations organization, you will guide our business stakeholders through the change management readiness and execution to realize the business value of the critical initiatives within our implementation portfolio.  Using your combined knowledge of Organizational Change Management and the Salesforce platform, you will work with cross functional teams to execute change management plans, support change impact assessments, training, communication, and adoption reporting/metrics.  The ideal candidate will have a deep understanding of GTM enablement operations and managing change within a matrixed organization.
RESPONSIBILITIES
Partner with subject matter experts and project leaders to develop and implement change plans, training, and communications to support key initiatives
Collaborates with project teams to identify and analyze impact of business processes and technology changes within affected organizations
Evaluate the change impact by conducting impact analyses, assessing organizational and user readiness, and identifying key stakeholders
Support the writing of effective instructional materials, developing curriculum materials; Quality control on all written deliverables such as C-Map, Playbook, Tip Sheets, Quick reference guides, Communications plans and collateral, eLearning modules, etc
Support training classes for a variety of audiences, assist with End-User Competency Identification and Objectives Preparation, preparation for and hosting End User Training, train-the-trainer sessions, webinars, and in person as needed
Identify, analyze, and prepare mitigation tactics for change management related risk
Support change management and communication plans designed to minimize the impact of change within the organization
Facilitate or lead the development and execution of testing scenarios and/or cycles for application implementations
Establish and track metrics to measure user technology adoption rate and success
Ensures alignment of change plan with overall project plan and with other changes impacting the same groups
Develops internal relationships with sponsors, business leads, project teams, change champions, and others impacted by the change to facilitate change effectively
Works with key stakeholders to identify change barriers and devise strategies to overcome challenges and maintains effective relationships with stakeholders
MINIMUM QUALIFICATIONS
Bachelor's degree
8+ years in business analysis, technology change management, and/or process re-engineering roles.
2+ years of experience in Salesforce as a power user and administrator; prefer expertise with Salesforce CPQ.
At least one Salesforce certification preferred.
Knowledge and understanding of change management principles and methodologies, certification preferred.
Previous experience with project management tools and techniques
Strong analytical and problem-solving skills
1+ years Agile experience, including Scrum and KanBan.
A blend of business, IT, and communication skills is critical in this role.
Prior experience interfacing with/presenting to leadership and internal/employee communications.
Demonstrated experience developing training materials to support technology and process changes.
Ability to turn complex concepts into simple language.
Strong interpersonal skills and communication skills, including ability to establish strong relationships with internal customers.
PREFERRED QUALIFICATIONS
PMP, Agile, Six Sigma training and certification desired
Experience supporting system implementation, process re-engineering is desired
Familiarity with CI/CD Pipeline and Azure DevOps (ADO)
Proactively plans for managing and mitigating project risks
Demonstrates excellent oral and written communication skills
Must be able to think creatively and possess strong analytical and problem solving skills
Proven track record of consistently meeting goals and objectives
Experience working with information technology vendors / suppliers
Experience designing Business Analysis processes, developing templates and training users
Able to communicate both functional and technical issues to a diverse audience
Key role Competencies: Result Oriented, Team Building/Management, Strategic Thinking, Change Management, Influence, Business Acumen, Problem Solving, Planning, Communications, Customer Focus, Negotiating, Organization, Political Savvy
Demonstrated experience in GTM enablement & change management
Share this post via:
---