Lead Application Engineer SCBU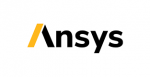 When visionary companies need to know how their world-changing ideas will perform, they close the gap between design and reality with Ansys simulation. For more than 50 years, Ansys software has enabled innovators across industries to push boundaries by using the predictive power of simulation. From sustainable transportation to advanced semiconductors, from satellite systems to life-saving medical devices, the next great leaps in human advancement will be powered by Ansys.
Take a leap of certainty … with Ansys.
SUMMARY
The Lead Application Engineer leads the deployment and support of software products and supporting systems. In this role, the Lead Application Engineer will use expertise to develop strategic technical campaigns, negotiate success criteria and provide refined requirements to drive exciting new product features to meet business objectives.
RESPONSIBILITIES
Develop competence in a product area and be recognized as a regional expert
Lead technical campaigns to successful completion
Work independently and as a member of a team and motivate others
Develop and deliver training/education to customers
Be a mentor for junior levels
Negotiate success criteria with customers for critical technical campaigns
Provide neat, accurate, and thorough work in a timely manner
Complete assignments without specific directions, recognize problems, and apply or suggest viable solutions
MINIMUM QUALIFICATIONS
BS in Engineering, Electrical Engineering, Computer Science, or related field with 8 years' experience, MS with 6 years' experience, or PhD with 3 years' experience
Significant commercial experience with IC design, or support of EDA tools enabling IC design
Technical knowledge of circuit behavior, physical design methodology, custom design methodology, timing and noise analysis, or power noise analysis
Proven track record of crafting robust and efficient
Solid TCL, Python programming skills
PREFERRED QUALIFICATIONS
Excellent technical knowledge and commercial experience with semiconductor and systems design, specializing in backend digital and mixed-signal analysis, including power analysis and power noise reliability analysis.
Experience leading projects and delivering high-quality support for a large-scale commercial software
Ability to translate business needs into development plans
Ability to overcome obstacles and drive projects to completion
Excellent communication and interpersonal skills
Ability to work collaboratively across teams and geographies, and to mentor junior engineers
Share this post via:
---