Lead Application Engineer SCBU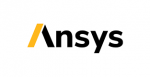 Website ANSYS
Summary / Role Purpose
The Lead Application Engineer leads the deployment and support of software products and supporting systems. In this role, the Lead Application Engineer will use expertise to develop strategic technical campaigns, negotiate success criteria and provide refined requirements to drive exciting new product features to meet business objectives.
This involves working with Software developers, Architects, & Product Specialists to get the product developed, and deploy it on leading edge SoCs across Semiconductor companies.
Key focus areas will include all areas related to IP/SoC/3DIC Power Integrity, Signal Integrity, Reliability aspects like EM/ESD/Thermal, Advanced timing/jitter, Packaging – the top challenges for any chip design on advanced nodes like 7/5/3 nm.
Key Duties and Responsibilities
Develop competence in a product area and be recognized as a regional expert
Lead technical campaigns to successful completion.
Be a mentor for junior levels.
Works with Global-Customers / IP-providers / Foundries to understand design challenges of cutting-edge SoCs & 3DICs on 7/5/3 nm and creates EDA product specifications.
Works with Product development team to get state-of-the-art EDA products developed.
Works with top Semiconductor companies around the globe to deploy EDA products for solving Power/Signal/Reliability challenges across Chip-Package-System at 7/5/3 nm.
Provides expert guidance / consultation to Customers around the globe for solving design challenges.
Complete assignments without specific directions, recognize problems, and apply or suggest viable solutions
Minimum Education/Certification Requirements and Experience
3+ years of prior experience in either of a) ASIC Physical design, b) Power-Integrity/Signal-Integrity/Reliability Closure c) Custom circuit design and simulation
Bachelor's/Master's degree in Electronics Engineering/VLSI from Top Institutions
Strong problem-solving skills
Good programming skills
Excellent verbal and written communication skills
Share this post via:
---