Lead Application Engineer – Jasper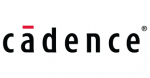 Website Cadence
As an integral North American Field Applications Engineering (AE) Team member, you will work directly with industry-leading semiconductor and system companies to deploy Cadence's market-leading Jasper Formal Verification products. In this customer-facing role, you will provide front-line technical support in the Pre and Post-Sales process. You will work with the account team and product developers to develop innovative solutions to our customer's most challenging problems.
Key responsibilities:
Establish technical credibility and rapport with customers ranging from formal beginners to sophisticated experts.
Provide world-class reactive support, proactive training, and problem consultation to make our product users successful.
Collaborate with R&D to introduce new formal flows and Apps to customers.
Champion customer needs and help R&D and product engineers develop competitive and creative technical solutions.
Understand the competitive landscape and continuously work on differentiating Cadence's solutions.
Mentor junior AE's and foster a collaborative, team-oriented work environment.
Represent Cadence at technical conferences and trade shows.
The critical skills needed to excel in this position are:
Strong understanding of RTL design, including the latest features of System Verilog.
Deep knowledge of how to apply formal property-checking tools to various functional verification problems.
Strong verbal and written communication skills in English.  Strong interpersonal skills.
Knowledge of simulation-based verification concepts such as transactors, scoreboards, functional coverage models, etc.
Knowledge of UNIX, scripting languages such as TCL, grid computing dispatchers, and EDA tool administration
Self-motivated and able to work independently with minimal supervision.
Minimum Experience
Minimum industrial experience required: 3+ years.
An advanced degree in a related field is desired.
Related keywords; FPV, VC Formal, SpyGlass, Jaspergold, Questaformal, Questa
Share this post via:
---