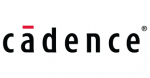 Website Cadence
Primary technical contact for customer SOC and system integration questions.

Support customer SOC teams from initial PHY silicon\system integration stages, package/board design, to final production ramp.
Primary technical link between R&D team and Field Application Engineers
Generate technical specification, data sheets, and application notes.
Drive and support Customer silicon evaluations and demos.
Support the entire IP product delivery cycle starting at initial presales stages.
Work with R&D, Marketing, and sales teams to create technical proposals.