Lead Application Engineer – Crashworthiness / LS-DYNA (m/f/d) – REMOTE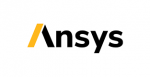 Summary / Role Purpose
Join the Ansys Customer Excellence team to partner with our customers to engineer what's ahead, solve their real-world engineering problems, deploy Ansys software in their design workflows, and grow Ansys' business. As a subject matter, industry and Ansys solutions expert, you will use advanced-level engineering knowledge to provide technical support, perform professional services, and help guide Ansys product roadmap based on customer requirements. The Lead Application Engineer (m/f/d) will consult with customers on simulation-based solutions in support of their key business initiatives, lead project teams and mentor junior engineers.
The Lead Application Engineer acts as a link between the OEM customer and Ansys program developers of LS-DYNA in the implementation of novel methods for modeling fasteners (welds, rivets, bonds, bolts, etc.) and composite structures (glass, multi-materials designs, etc.). The Lead Application Engineer transfers existing modelling methods into the new field of IGA and generates ideas to improve and fully immerse new design methods and processes.
Key Duties and Responsibilities
Interact with customers to understand their key business initiatives, product design needs and engineering design workflows.

Interact closely with method developers at OEM customers and act as a liaison between them and Ansys code developers of LS-DYNA.

Collaborate with the Ansys / LS-DYNA product development teams to guide product roadmap development; lead project teams testing new releases of Ansys products on industrial problems, develop application best practices.

Development of efficient modeling techniques for all joining techniques occurring in a full car crash simulation.
Consideration of relevant manufacturing processes for the different joining techniques and the components to be joined.
Extension of classical modeling of joining technique towards application with isogeometric analysis (IGA).
Development of modeling techniques for novel components such as fixed glass roofs, which are gaining more and more importance due to current design trends.
Material parameter identification for the corresponding constitutive models and validation on component tests in cooperation with OEM customers.

Lead project teams to create differentiating simulation solutions using the Ansys platform and products; deploy the solutions within customers' real-world problems.
Mentor junior engineers.
Participate in corporate initiatives to further enhance Ansys technology, processes, and people skills.
Support Ansys field and digital marketing, author conference presentations.
Contribute to consulting services, provide support for connection technology.
Conduct intermediate and/or advanced training classes and seminars.
Minimum Education/Certification Requirements and Experience
Required education and degree type: BS or MS or PhD in Mechanical/Civil Engineering Material Science or related field.
Required minimum years of professional experience in an engineering software environment: BS+8, MS+6, or PhD+3
Demonstrated use of relevant Ansys software or knowledge of other commercial FEM software packages
Subject matter expert in one or more relevant disciplines within Ansys' business and is/will be sought out for advice by other Ansys engineers
Demonstrated understanding of engineering practices and product development, experience with building solutions using simulation technology and deploying those solutions within customers' engineering workflows
Experience with FEM/Structural Simulation
Track record of delivering exceptional customer outcomes and revenue impact
Strong leadership and mentoring skills
Logical problem-solving, strong interpersonal and communication skills, fluent in writing and speaking English, basic German language skills
Ability to independently priorities, organize and manage multiple projects simultaneously which are complex in nature, possesses a sense of urgency
Projects a professional image and demonstrates business acumen, driven to succeed
Ability to travel domestically up to 10% of time
Preferred Qualifications and Skills
Preferred education and years of professional experience in an engineering software environment: BS+12, MS+10, or PhD+7
4 years of experience in application engineering, customer support, or consulting services type customer facing roles using engineering software
Ability to interact effectively with senior business managers and C-level executives
Understanding of complex engineering development processes
Sound understanding of material and modelling techniques for connections
Background in explicit dynamics and crashworthiness
Programming skills (Python, C or C++)
LS-DYNA, Animator and Ansa
Work experience in Linux environment and HPC
Fluent in writing and speaking German
Share this post via:
---