Full Time
Applications have closed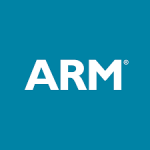 Website ARM
Arm are offering an excellent opportunity to join the Learning and Development Team (L&D) in Budapest as an L&D Coordinator for a full-time 12 month fixed term contract with a February 2022 start.
Our goal in L&D is to intentionally develop our people to meet the growth aspirations of Arm, forming a connection to what we know today with what we need tomorrow, empowering every one of us to learn & progress.
The role holder will provide detailed and reliable end-to-end support for internal partners and processes in the Technical Learning area.
Based: Budapest, Hungary
Primary Accountabilities for this role, including but not limited to
Support the Technical Development Network in collecting, prioritizing different technical training needs (mostly engineering/ project/ program management related)
Provide information, regular progress reports on upcoming and delivered training courses to the community and to management
Arrange all training logistics (collaborate closely with training providers, hotels/offsite meeting facilities, and invitees, book meeting rooms, arrange catering, etc.)
Monitor training costs and other key elements
Maintain and coordinate training SharePoint site, Confluence pages and other communication channels around training delivery
Desired Skills and Experience
You are curious and eager to learn particularly from others, building positive relationships across and at every level of the organization.
You excel in a diverse environment and are effective collaborating across time zones
You have outstanding problem-solving skills, assertiveness and self-reliance to drive issues through to a positive conclusion.
Education background in Finance, Economics subject area, although other degrees will be considered
Share this post via:
---