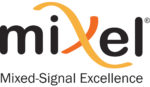 About the Job
Team planning and team member resource utilization.
Conduct weekly meetings with his team members to follow up on the progress of assigned tasks.
Attend lead status meetings where the different aspects of the projects are discussed & provide clear status of his team's assigned projects.
Resolving all technical and managerial issues within the team.
Monitor the project's load on the team members and act/organize accordingly, to remove stress, or retain balance/fairness in the distribution of workload after agreement with Project Leads, and Team Manager.
Perform continuous mentoring through proper performance review standards and process, sets goals, areas for new training, skill checks, the development plan for each team member to help them improve their performance to support the organization's success.
Job Requirements
B.Sc./M.Sc. in Electronics Engineering
8+ Years of experience in custom IC layout techniques or EDA tools or relevant experience
Knowledge of EDA tools used in analog IC design
Knowledge of Physical verification DRC/LVS/DFM/ERC/MRC/ESD/IO
Knowledge of Analog design techniques
Strong knowledge of Unix/Linux operating system
Project management experience is required.
Strong knowledge of Shell scripting/programming languages
Apply for job
To view the job application please visit mixel.com.
Share this post via:
---