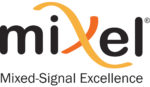 About the Job
Responsible for the physical implementation of Mixed Signal circuits
Work closely with design engineers in the custom layout, physical design, and verification of high-speed SerDes, PLL, CDR, LVDS, and other mixed-signal integrated circuits.
Plan the placement of major circuit components in an overall physical design.
Work on floor plan and power plan of Analog blocks and PHY
Perform LVS, DRC, DFM, and ERC using the physical verification tools.
Execute methodology checks using PERC
Help in automation of custom layout and porting using scripting languages
Job Requirements
Bachelor's degree in Electronics Engineering.
Years of experience in the same field: 0-4 Years of experience in custom IC layout techniques.
English Language Proficiency: Fluency
Knowledge of basic analog design techniques is essential.
Desirable Qualifications and Experience:
Strong knowledge of Shell scripting/programming languages
Strong knowledge of Unix/Linux operating systems.
Apply for job
To view the job application please visit mixel.com.
Share this post via:
---