Laboratory Maintenance/Service Technician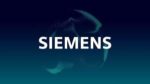 Now's our time to inspire the future of healthcare together.Siemens Healthineers' PETNET Solutions, a global PET radiopharmaceutical network, leads the way in industry expertise. Providing routine, reliable delivery of high-quality radiopharmaceuticals and services has established us as the trusted partner in PET imaging since 1996.
With more than 47 locations around the globe, Siemens Healthineers PETNET Solutions is the largest supplier of positron emission tomography (PET) radiopharmaceuticals, delivering more than 1,000,000 doses to more than 2,800 imaging centers worldwide, each year. Since 1996 we have delivered more than 6,000,000 doses worldwide.
Because we have the largest network of pharmacies, our pharmacies back each other up. This gives us a dose fulfillment rate of >99%. If you place an order with us, we are successful at dispensing the dose. That is confidence delivered. Check us out: https://shorturl.at/uyLX2
On the job training provided by our own world class training team, which is based in Knoxville, TN.  For the first 5 weeks you will be enrolled in an extensive in person and virtual training class which is specifically designed to enable you to help develop the skills you will need to work in the pharmacy.
Benefits for full time employees include medical, dental and vision insurance, 5% annual bonus plan, 100% matching 401K, 20 days of paid time off (vacation, sick and personal time) per year as well as and 5 floating holidays!
Shift: Please note that this is primarily a afternoon/night shift position at the PETNET Solutions pharmacy; flexibility to work alternative shifts is required
Join our team now at Siemens Healthineers as Facility Maintenance Service Technician.
This is a role well suited to an ambitious professional, looking for the next step in their career. As a Facility Maintenance Service Technician., you will be responsible for:
Able to work independently to accomplish assigned tasks and responsibilities. Provides service and maintenance for multiple cyclotron, associated chemistry modules and manipulator arms as assigned
 Monitors and positively affects financial and operational performance
 Works in compliance with all regulatory standards including EH&S, cGMP, Radiation Safety, applicable pharmacy laws, DOT, and internal policies and interpretations of the above as required
Incorporates new technology, products and processes into daily operations
Participates in personnel training and staff development
Works cross-functionally with production team to successfully implement strategic initiatives
Responds to calls for service support within a reasonable amount of time
Completes and submits work history tickets in a timely fashion and includes all relevant details
Completes and submits all time cards, assigned training and expense reports in a timely fashion and includes all relevant details
Schedules work and manages spare parts usage to minimize costs and maximize effectiveness
Monitors and improves Up Time for site cyclotron system(s)
Participates in the assessment of semi-complex product and equipment performance and recommends modifications and improvements
Participates in routine biomarker production function as needed
Able to perform CCS upgrades in the US and around the world
Other tasks as assigned by supervisor
Holding a current passport and a valid driver's license
This position may suit you best if you are familiar with what is below, and would like to do develop your career with Healthineers

You have good PC skills (MS Office software like Word, PowerPoint, Excel and Outlook)
You have experience in repairing CRL and Telemanipulator remote arms
You have an excellent low and high voltage, RF and vacuum systems background
You have basic plumbing experience
You have very good mechanical abilities
You have experience setting up LAN systems and LAN switches
You will be working with our latest technology and therefore you are willing to learn about new software and hardware solutions
Willingness to travel and flexibility, including short-term international deployment, is expected
You have very good presentation skills in the customer environment and you show team orientation, communication skills and customer orientation
Required skills to have for the success of this role
Please note that this position will require ability to make shift changes often and weekend availability
Associates degree in engineering discipline or equivalent experience
Experience in servicing capital equipment
Electrical and Mechanical Troubleshooting skills
Preferred Qualifications/Education/Experience:
Strong experience troubleshooting electrical and mechanical equipment
Share this post via:
---