Junior Application Engineer – HAV Emulation (H/F)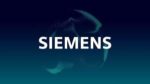 Website Siemens EDA
Are you ready to build a career in a rapidly growing and constantly innovating Electronic Design Automation (EDA) industry?
Do you enjoy working with cutting edge technology and solving the most ambitious and demanding problems of the new decade?
If so, then this could be the role for you, we are currently look to expand our dedicated team by recruiting for an Application Engineer for our Hardware Assisted Verification solutions.
We are the world's largest provider of Digital Software to the semiconductor industry. We enable companies to develop better electronic products faster and more cost-effectively. Our innovative products and solutions help engineers conquer design challenges in the increasingly complex worlds of board and chip design. We have a unique company culture.
The Junior Applications Engineer (AE) will be working closely with sales team members to help manage the technical engagement that support sales campaigns for Hardware Assisted Verification (HAV) of digital chip designs based on Siemens EDA's emulation and FPGA prototyping products and services. You will learn to use professional concepts to provides support for both pre-sales and post-sales assessment of customer needs as well as quick implementation/execution of the solution. You'll work on cutting edge technology, developing product knowledge by working side by side with our customers in close collaboration with R&D and marketing in a multi-functional, interdependent environment. This is an ideal position for someone with a strong will to learn how to strategize, get along with and influence others, acquire strong design and verification background.
Your Mission
Help drive our business using hands-on technical expertise
Provide technical leadership in the sales and support of our Hardware Assisted Verification technologies for our leading edge customers
Become a trusted advisor to customer's business problems and eventually earns the trust to influence customer's decision process and business objectives
Articulate customer's technical needs and requirements to product engineering, influence and shape product direction
Perform assessments of customer environments and requirements, providing guidance on topics such as: Simulation acceleration, Test bench development using SV/UVM methodologies, Advance Functional verification and modeling emulation and FPGA platform, Coverage analysis, RTL/Gate-simulations and other flow/infrastructure development and testing
Keeps other technical peers (country wide) informed of new and emerging technologies, share standard methodologies and information
Provide feedback and product ideas to our emulation product development teams
Solve and remove technical obstacles
Expand or modify the product development directions of engineering based on those solutions to improve work flow
Develop a network of technical relationships at a peer-to-peer level.
This permanent contract (CDI) position is linked to our Châtillon (92) site and is available as soon as possible.
Status- Cadre
Skills & Requirements
Degree in electrical, computer or electronics engineering, computer science, or equivalent discipline, ideally with validated years of experience, but we are open to junior applicants too.
Chip/ASIC design or verification experience – knowledge of SystemVerilog/Verilog/VHDL language, RTL, behavioral coding and general ASIC debug.
Previous experience with industry emulation solutions, as well as simulation environments using Questa, NCSim, VCS, or UVM Knowledge of Transaction Level Modeling and methodologies would be beneficial.
Willingness to travel to drive business engagements as required .
Ability to work in a fast paced, results oriented team environment.
Self-motivated, with positive demeanour and good communication skills in English and French.
Share this post via:
---