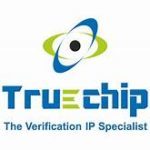 Responsibility:
Should be self-starters and can operate with very little direction and are excited about playing a key role in the early days of a company.
Opportunity to work on EDA tools.
Opportunity to work on algorithms for Artificial intelligence and Machine learning.
Experience in JavaFX is an added advantage.
Experience in developing applications for Linux.
Familiarity with Java Design Pattern.
Experience in object-oriented development for a real-time system is required.
Ability to develop and troubleshoot multi-threaded applications.
Strong mathematical skills are required.
Providing technical expertise for every phase of the project lifecycle—from concept development to solution design, implementation, optimization and support.
Interacts with a set of clients (client senior developers and architects) to create technology specifications from business requirements till release & implementation.
Help in building Java FX/Swing based, Web based, Android mobile and tablet based application.
Mandatory Key Skills: Core Java/J2EE, Java FX, Swing, JSP/Servlets, REST Webservices, RDBMS, OO Design, Data Structures, Linux
Preferred Skills: Android, Spring framework, Agile exposure, TDD/BDD, Continuous Integration/Jenkins.
Share this post via:
---