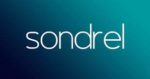 Purpose of role:
Working as part of Sondrel's global IT team, from our office in Rabat, to provide technical and operational support to the global business, workforce, systems, and infrastructure.  Responsible for planning and delivering IT projects to a high standard.  Support the development and execution of IT processes and establish a strong rapport with key stakeholders and end-users. 
Strong technical and soft skills are required to address issues and communicate with end users and senior stakeholders. You will be expected to manage day-to-day issues through the internal IT Helpdesk ticketing system; providing remote support and carrying out practical tasks when required.
You will be responsible for supporting business-critical systems and infrastructure. Knowledge and experience of Linux (CentOS/Debian), Windows Active Directory Domains, Microsoft 365 / Azure AD, and Salesforce are all needed. 
Responsibilities
IT support helpdesk

 

Planning and delivery of global IT projects.

 

Implementation, management, and support of business systems.

 

Creating and maintaining technical documentation.

 

Continual improvement – Taking the initiative to research and identify problems and propose solutions.

 

Support the global workforce (during UK/MA business hours).

 

Diagnose and troubleshoot technical issues – Methodical and logical approach to problem-solving.

 

Customer experience is key – A high standard of written and verbal communication is expected.

 

Respond and resolve issues within target SLAs.

 

Root cause analysis and knowledge sharing are to be expected.

 

Service desk ticket triage and escalation with the IT team.

 

Reporting on service desk performance to the line manager.

 

Monitor system notifications and alerts.

 
Qualifications
Essential
HND, HNC in Computer Studies or similar

 
Desirable 
BA degree in Information Technology, Computer Science, or relevant field

 

Additional certification in Microsoft, Cisco or similar technologies would be advantageous.

 

Linux certification

 
Skills & experience
Essential
Must have at least 5+ years' experience as a Technical Support Engineer, Desktop Support Engineer, IT Help Desk Technician, or similar role. 

 

Hands-on experience with Windows and Linux environments.

 

Ability to diagnose and troubleshoot advanced technical issues.

 

Familiarity with remote desktop applications and help desk software * Team viewer, VNC, RDP

Excellent problem-solving and communication skills.

 

Ability to provide step-by-step technical help, both written and verbal.

 

Salesforce administration.

 

Microsoft 365 / Azure AD administration.

 

Practical networking experience.

 
Desirable 
Familiarity with Sophos and Cisco Meraki firewalls.

 

Familiarity with Cisco, Netgear and Mellanox network switches.

 

Secure Email Gateway (Proofpoint) admin

 

Endpoint Protection administration (Crowdstrike).

 

Backup/recovery software management (Synology).

 

EDA software and licence administration (FlexLM).

 

Cloud platform architecture and administration (AWS, Azure, GCP).

 
Essential
Understand the business requirements and challenge solutions where necessary.  Be prepared to propose alternative solutions.

 

Methodical approach to problem-solving.

 

Diligent and attentive to detail.

 

Excellent communicator (English-speaking).

 

Able to work under pressure.

 

Happy to work outside of core hours during particularly busy times or to meet project deadlines.

 
Why Sondrel 
At Sondrel we are encouraged to think differently, take on innovate and challenging projects and we're trusted to make independent decisions to progress our own careers in the way that we want. We pride ourselves on being specialists in what we do, collaborative in our approach and we're hugely passionate about driving the technology for SoC design.
We have teams across the globe which means there is opportunity for both domestic and international travel and the chance to network with some of the most highly skilled and knowledgeable engineers in the industry. Sondrel allows you to enjoy your work by having an autonomous environment built on trust, dependability and integrity as well as having a hybrid work environment catered to individual needs.
As we continue to grow, we are looking for bright individuals who are proactive in what they do, enjoy a challenge and have a desire for continuous learning experiences because, at Sondrel, no two days are ever the same.
What you get 
Competitive salary
Discretionary Annual Bonus
25 days annual holiday
Public and Religious holidays in addition to annual leave
Hybrid, flexible work arrangements
Maternity Leave
Medical coverage
Continous training with online training platform
International travel opportunities
Share this post via:
---