IT Project Manager (m/f/d)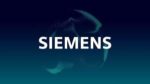 Website Siemens EDA
It is time to build a sustainable future and define how we evolve through technology with purpose. At Lisbon Tech Hub we create value in the business digital transition, from Portugal to the world, and IT solutions with purpose. Our team has more than 1300 experts working in areas such as Analytics & Business Intelligence, Application Lifecycle Management, Cybersecurity, IT Infrastructure Management, IT Project & Service Management and IT Strategy & User Experience.  Lisbon Tech Hub innovates, designs, transforms the information technology solutions and services for Siemens through our delivery units.
Transforming our future starts with every day!
Lisbon Tech Hub is the home of the new technologists – Dream Builders, Impact Creators & Future Makers.  Are you one of them? Join us! 
Financing the future.
We are more than Financial Services as we are turning ideas into reality. Be it the global transition to cleaner energy sources, the digitalization of manufacturing, the rapid development of smart infrastructure, mobility solutions and healthcare systems – financing is more crucial than ever. We make real what matters by combining our financial expertise with deep technical know-how to provide unique financial solutions. Do you want to play an essential role in helping build a better future? Are you also keen on turning established thinking on its head in the search for game-changing solutions that maximize value creation? Then join our team and let's develop together what will be important tomorrow!
We make real what matters. This is your role.
Your challenge will be…
• Coordinate multidiscipline and worldwide teams (internal resources and third parties/vendors for the flawless execution of projects);
• Ensure that all projects are delivered on-time, within scope and within budget;
• Developing project scopes and objectives, involving all relevant stakeholders and ensuring technical feasibility;
• Ensure resource availability and allocation;
• Develop a detailed project plan to track progress including make-or-buy analysis; ensure the design, development, testing, implementation and support of software and hardware solutions and take over the technical leadership of your respective project teams;
• Use appropriate verification techniques to manage changes in project scope, schedule and costs;
• Measure project performance using appropriate systems, tools and techniques;
• Reporting status to management stakeholders on a regular, agreed upon basis.
• Manage the relationship with the client and all stakeholders;
• Perform risk management to minimize project risks;
• Clear understanding of IT
• Establish and maintain relationships with third parties/vendors;
• Create and maintain comprehensive project documentation;
• Follow Siemens's project management methodology and standard operating procedures
• Escalate project issues as appropriate.
• Drive our transformation to a collaborative agile IT. This includes the promotion of digital leadership skills: working in self-organized, autonomous teams, strengthening the personal responsibility of each individual and creating an environment characterized by trust, openness and motivation
Does this sound good? Our perfect candidate must have…
• Bachelor's Degree in Computer Science/Engineering, Information Technology or related fields
• More than 3 years Between 5 to 10 years of proven working experience as a project manager in the Information Technology sector
• Advanced knowledge of Project Management principles, concepts, procedures, practices and tools
• Excellent communication, presentation, and customer management skills with advanced problem solving skills
• Solid organizational skills including attention to detail and multi-tasking skills
• Good understanding of IT technologies
• Good knowledge of IT Architectures and topologies
• Written and spoken English on business level is a must, additional language like German is a plus
• Experience in Scrum framework is a plus"
What makes us proud as an employer:
The Biggest of Tech Portugal -Technology Production Category (Awarded by Exame Informática and Visão Magazines)
Top Companies to work in Portugal (Awarded by LinkedIn)
Healthy Workplaces Award – 3rd large corporations (Awarded by Portuguese Psychologists' Association)
Most ESG responsible company in Tech/Industrial Sector (Awarded by Merco Corporate Reputation Monitor)
2nd Best Engineering Company (Awarded by Teamlyzer, biggest portuguese tech community platform)
We are thrilled to have:
A hybrid working model with a flexible working hours policy in order to promote work life balance. A budget for setting up a home office, health insurance, possibility to have a sabbatical leave or non-paid time off and a financial support program for your studies.
You also have a medical center on the premises, sports groups, 2 days volunteering, access to e-learning platforms (Learnlight, Linkedin Learning and more) and discounts with partners.
To all these benefits we add the possibility to work in a fresh, relaxed, and always motivated environment
Share this post via:
---